EDIT MAIN
UPDATE: 04/02/2020
We are sorry to inform everyone that the blood drive scheduled with the mobile unit at Valley Heights Central Office in Waterville Friday, April 3, has been canceled.
UPDATE: 03/28/2020
Valley Heights Families: We miss you and want to see you! VH staff will be driving through the communities to wave and say hi this Sunday, March 29th at 5:00 in Blue Rapids and approximately 5:45 in Waterville. You are invited to wave and shout from your porch, yards and sidewalks, but please do not approach the vehicles or gather in large groups. We must stick to the social distance guidelines. We hope to see as many of you as possible! Please share and help get the word out! It's a Great Day to Be a Mustang!
UPDATE: 03/25/2020
Jr/Sr High School Students and Parents. Here is the link for a PDF, this is the schedule for the E-Learning that will be happening beginning Monday, March 30th, 2020. Teachers will be utilizing Google Classroom through the students' school email. Assignments and activities in the classes are NOT optional. Assignments and activities need to be completed and grades will be given accordingly. If you have any questions, please contact the high school at 363-2508. https://5il.co/e58v
UPDATE: 03/23/2020
Junior High and High School students and parents: If you are needing textbooks and other supplies from classroom teachers, that will be available beginning Tuesday, March 24th. Also, there are a couple student Ipads that are still in the building, please make sure to retrieve those. The schedule for next weeks classes will be released in the next couple days. Finally, students, please start checking your school email on a regular basis as that is where your Google Classroom information will be coming from.
Regarding elementary school supplies and personal belongings: Starting today and the rest of the week, supplies and belongings will be available for curbside pickup at each elementary building from 11:00am-1:00pm. Call the elementary offices if you have any questions.
Jr/Sr High Students and Parents-please wait till Tuesday or Wednesday to call for appointments to pick up your personal items. Thank you for your patience.
UPDATE: 03/20/2020
After District and Building Leadership Team meeting, we are planning to use Bloomz for grades K-3 and Google Classroom for grades 4-12. This could change as we prepare for the transition to online classes.
Grades 3-6: On Monday, if you pickup a lunch/breakfast at the Blue Rapids Elementary, we are going to have your personal items from the classroom bagged up and ready to give to you along with the school iPad that is assigned to you for use at home for e-learning.
Under the direction of the Health Department, the playgrounds at the Elementary Schools are closed.
At this time, the track at the High School may be used for walking and so on. Please follow the guidelines for social distancing.
UPDATE: 03/19/2020
Valley Heights community recycling scheduled for the 3rd Saturday or each month has been postponed until further notice.
UPDATE: 03/18/2020
There have been a few requests by junior/senior high school students wanting to get materials or items from their lockers. Beginning Monday, March 23rd, students can contact Lori in the office to set a time to come to the school and grab the materials they need.
UPDATE: 03/17/2020
Hello Valley Heights: Today the Governor suspended school as we currently know it until the end of May. We are receiving guidance from the Kansas Department of Education on how we are to proceed with delivering instruction to our students. The Legislature has also approved for districts to apply for waivers that will mandate two things. 1) Continuous Learning Plans are to be developed and delivered to students. 2) All hourly employees will be paid. The following schedule will apply to Valley Heights schools: March 23 - 27 - Staff will develop instructional delivery methods. NO instruction will be provided this week. March 30th. Instructional delivery methods will be implemented. Please stay tuned for more specific instructions on how we will deliver our Continuous Learning Plans.
UPDATE: 03/17/2020
Just a reminder that the Prom Night Tux/Flower Order session, that was to be at the high commons this evening, has been cancelled.
Additional cancellations at Valley Heights High School: Our Junior High Dance for this Friday night will be postponed to a later date. Also the Twin Valley dance for this Saturday will be postponed at this time. Thank you for your patience.
Parents of Drivers Education students: We have extended our online testing for Driver's Ed to go through April 3rd. Students will need to have their 16 online test completed and passed with an 80% by this date. Our written test will be rescheduled upon return to regular classes.
Parents and Students - Are you looking for some educational online resources to sustain your time at home during the COVID-19 outbreak? Please click on the link to see dozens of resources available to keep your mind stimulated while at home.
Educational Online Resources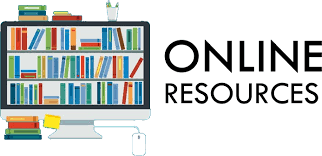 UPDATE: 03/16/2020
ACT has decided to reschedule the April 4, 2020 National ACT® test date to our June 13 and July 18 test dates in response to concerns regarding the spread of the coronavirus (COVID-19). ACT will be notifying registered students directly in the next few days, informing them of the postponement and providing instructions for next steps.
UPDATE: 03/16/2020
During the current closure, USD 498 will operate a FREE curbside food program sponsored by KSDE. Starting Tuesday, March 17th breakfast & lunch will be served from 11AM-1PM at both elementary schools. All children ages 1-18 are eligible for these meals. Questions call 363-2398.
If you live on a rural route and would like to participate in the FREE meal program during the closure, please contact Central Office, 363-2398 ASAP to make arrangements.
UPDATE: 03/15/2020
Based on the recommendation from the State Education Commissioner and the Kansas State Board of Education, the Valley Heights school district will be closed the week of March 16 - 20. There will be no activities during the week and staff is to remain off site unless directed otherwise.
Valley Heights fitness center will be closed until further notice. There are no exceptions for public, students or staff.
UPDATE: 03/13/2020
The BVL Scholars Bowl Tournament, scheduled for Monday, has been cancelled.
UPDATE: 03/12/2020
Due to concerns of the COVID-19 (Corona) Virus, the KSHSAA has cancelled the remainder of the 2020 State Basketball Tournament. The Valley Heights Girls semi-final game has been cancelled!