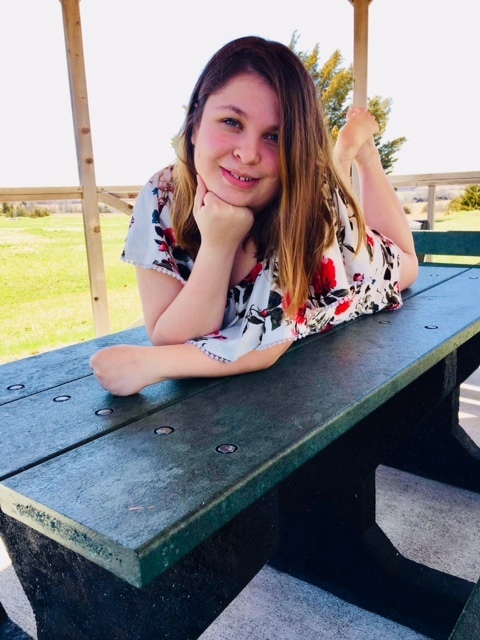 Adventurous To A T
Valley Heights Journalism
Wednesday, April 10, 2019
"I will never forget when I fell down the stairs of the Opera House during the All School Play "Oklahoma" my junior year," claims Hanna Yoder. Hanna was born on September 6th in 2000 to Colleen and Kent Yoder. Along with the All School Play, Hanna has been involved in basketball, track, FCCLA, FFA, KAY's, Forensics, Art, and FCA. She has been involved in KAY's the most, holding the position of KAY's Club Secretary.
Besides her school activities, Hanna describes herself as being extremely adventurous, and a diehard softball fan. "I also used to attend youth group when I was younger, but haven't had the time with the challenges that senior year presents."
Hanna is planning on attending Hutchinson Community College to become a Licensed Practical Nurse (LPN). After college, she would like to work in a clinic, and stay around her roots. Her mother is said to be the most influential on her. "She has always been there for me, even when she wasn't directly right there."
A quote from American politician, Frank A. Clark, provides Hanna with inspiration. Clark said that, "If you find a path with no obstacles, it probably doesn't lead anywhere." This matches with Hanna's adventurous characteristic.
Hanna wishes that her peers and teachers remember that she always tried to be nice to everyone while attending Valley Heights. "I am looking forward to what life brings and am ready to pursue my goals and accomplish them."
Article by Sam Hardin