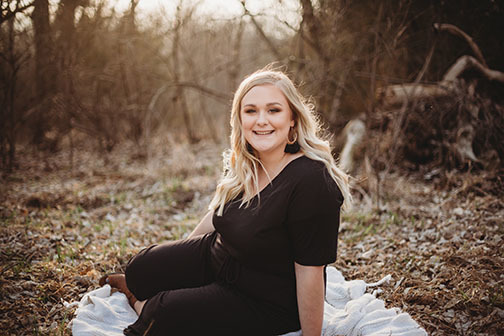 EVERYTHING HAPPENS FOR A REASON.
Valley Heights Journalism
Wednesday, April 24, 2019
"EVERYTHING HAPPENS FOR A REASON." Adrianna Baylie Haines is the daughter of Dan and Barb Haines. Adrianna has been involved in countless clubs throughout high school, including NHS, KAY, FFA, FCCLA, StuCo, Art Club, Volleyball, Cheer, and Drill Team. She has also held many leadership roles such as KAY Vice President, FCCLA Vice President, FFA Sentinel, and Class StuCo Rep.
After graduation, Adrianna aspires to create her own business so she can focus on being the best mother she can be. When asked who has influenced her the most, she replied, "My daughter Berkleigh has influenced every aspect of my life. I've learned how to work harder than I ever thought possible. Because of her I will never give up, and I will always try my best at everything!" Leaving Valley Heights, Adrianna will leave a legacy of persistence and kindness behind.
Article by Kennedy Stevenson