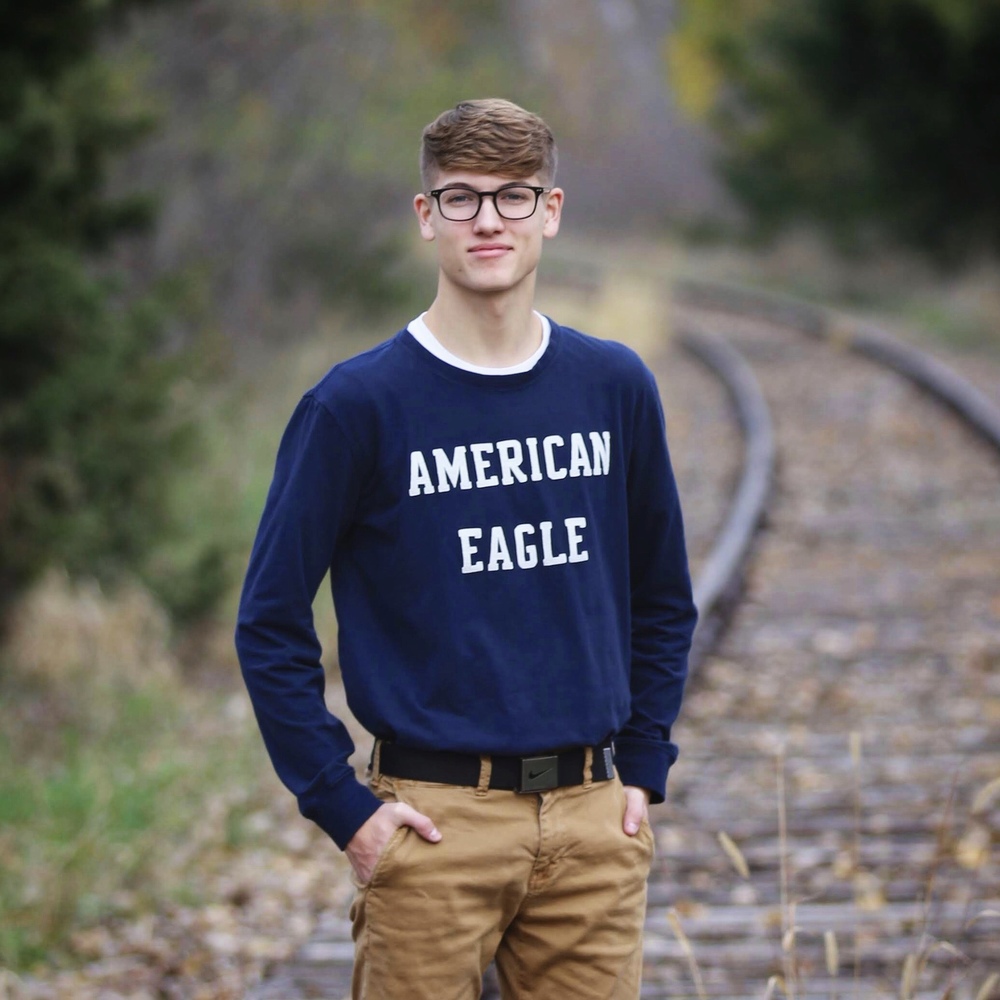 Fueling my Success
Valley Heights Journalism
Wednesday, May 15, 2019
"Passion is the fuel behind a successful career," said philanthropist Meg Whitman. This passion is what drives Connor Nolte to work towards his goal of graduating high school and attending University of Kansas to become a network engineer. While on his journey through high school, Connor claims that his mentor, Kaci Smith, has always "treated me like a son and helped me through personal problems as well as becoming a better artist." This support has rubbed off, as Connor has always stopped to listen to others and help with any issues they were facing.
Along with Connor's proudest accomplishment of being awarded Kansas Honor Scholar for Academics, he also has a few hidden talents demonstrated throughout the two years he helped with the All School Play. "My favorite memory is learning how to spin a rope behind the scenes of Oklahoma with Landon Woodyard."
Connor has also been involved in Football, Cross Country, Basketball, Track, Golf, Robotics, FFA, KAYs, NHS, Art, Student Council, and Scholars Bowl. In these school activities, Connor has served as Senior Class Representative, NHS Treasurer, and Art Club President.
Connor Nolte has left a mark at Valley Heights full of fun and laughs while also listening to the problems of others around him.
Article by Sam Hardin