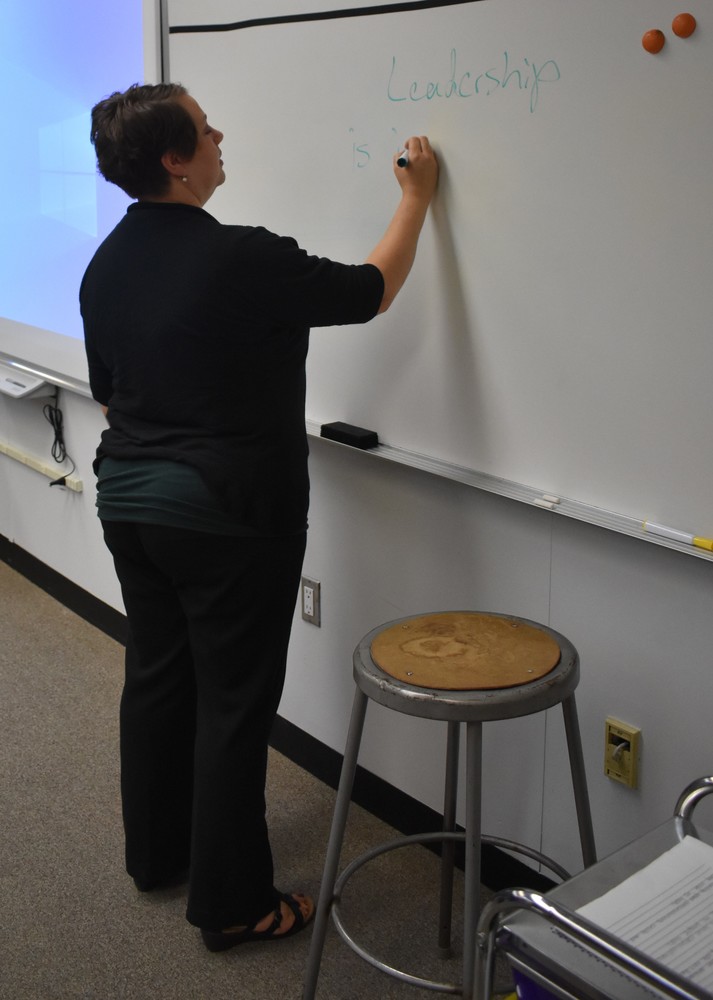 Staff Spotlight: Passionate, Positive, and Pleasant Mrs. Pacha
Valley Heights Journalism
Tuesday, August 27, 2019
"Blue Rapids is a change of scenery. Small towns are a culture shock compared to our previous hometown, Topeka, Kansas. However, I enjoy knowing that my kids are receiving one on one education," says Jennifer Pacha, the new Valley Heights Facs teacher.
Along with teaching seven classes, including Human Sexuality and Human Development, Mrs. Pacha has stepped up to be the FCCLA sponsor. "I've never experienced FCCLA before moving here, but I'm preparing myself through pamphlets, videos, emails with other FCCLA sponsors, and meetings." Mrs. Pacha's dedication towards learning and leading a club was inspired by Vice President of AEG Sports and Entertainment, Brenda Tinnen. "She's a natural leader and could unite anyone through conversation," said Mrs. Pacha.
"Being a teacher is never something I saw myself doing, but there are characteristics that every teacher should have: empathy, organization, and patience." Along with her daily lessons, Mrs. Pacha has found time to help her students with their own hopes and future goals. "I have been on my own since I was sixteen, and I have had my own share of 'experiences.' I want these students to feel like they can be open with their ideas and about themselves."
For her life motto, Mrs. Pacha has chosen to have a 'positive mind, positive life.' "I surround myself with positive quotes and posters, and the kids also see these." With the first full week of school over, this teacher has already left her mark on students, staff members, and the FCCLA chapter.
Article by Sam Hardin and Emma Toerber