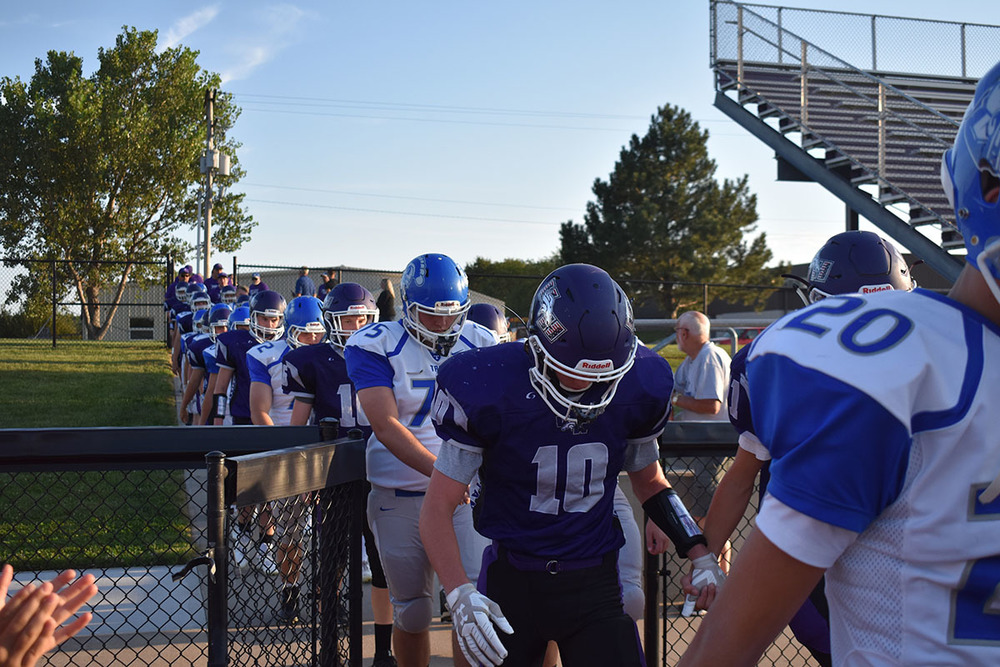 VICTORY ON 6TH ROAD.
Valley Heights Journalism
Thursday, September 12, 2019
VICTORY ON 6TH ROAD.
The Valley Heights Football Team defeats #6 Troy in their season opener, 52-7. After the landslide victory, the Mustangs are now ranked #5 in the state. The Mustangs and the Trojans honored late coach LEW Whitson at the beginning of the game by walking out of the locker room together, and observing a moment of silence before the coin toss. Junior Cameron Beardsley said, "We had something special to play for. Our mindset was completely different than previous 'first games.' We were more prepared than ever."
Coggins led the offense with 159 yards rushing, followed by junior quarterback Cameron Beardsley passing for 59 yards. The Mustang defense had a record breaking night, nabbing five interceptions as a team. "We believed that Coach Whitson was with our team on defense. We were playing for him."
The Mustangs will face the Horton Chargers this Friday at Horton. Kickoff is @ 7 pm.