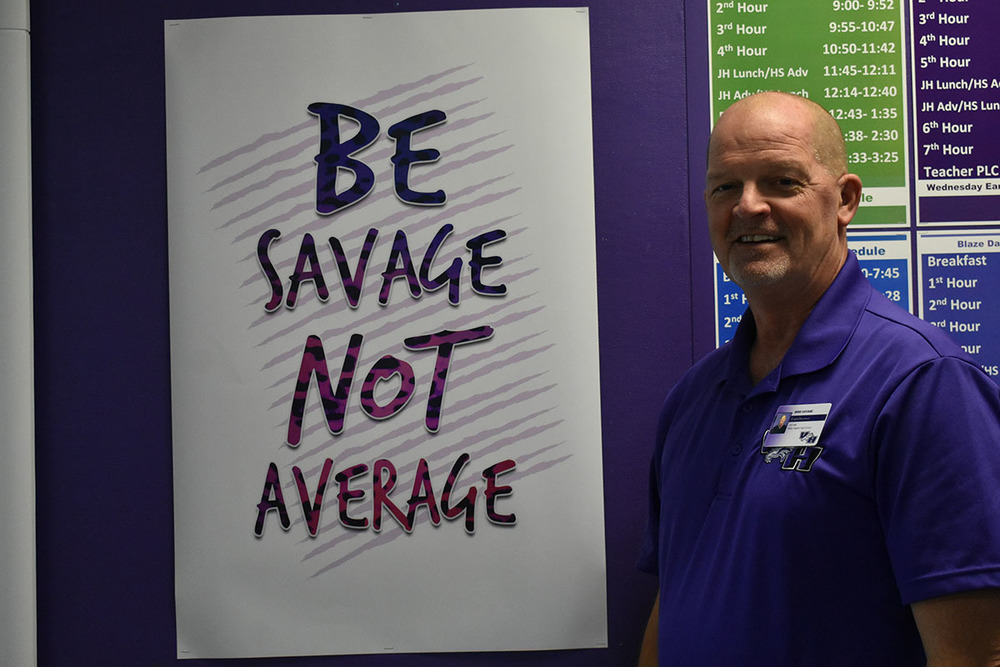 BE SAVAGE, NOT AVERAGE.
Valley Heights Journalism
Friday, September 13, 2019
STAFF SPOTLIGHT: BE SAVAGE, NOT AVERAGE. Freshmen and Sophomore English teacher Mike Savage began teaching at Valley Heights in December 2018. Before he took the full time teaching position, he was a long term substitute for Athletic Director, Tony Trimble. Teaching runs in his family, with three of his five siblings involved in teaching today. Before he came to work at Valley Heights, he worked as a principal at Linn High School from the day that he got out of Kansas State, where he attended college. Which is also where he went to school.
When asked about his favorite part of teaching here, he replied, "Working with the staff because there is a great group of educators, and the kids are also outstanding." You will often see Mike Savage on the sidelines of games helping out, not because he feels the need to, but because sports have always been a part of his past and he still enjoys them to this day. When asked about what kind of nicknames the kids give him, he said, "I know there is a sense of respect when they call me names, but some names are Mr. Salvage, Mr. Sewage, Mr. Sausage, and many more." Mr. Savage has been a huge help to Valley Heights and the students are looking forward to another great year with him.
Article by: Cole Coggins