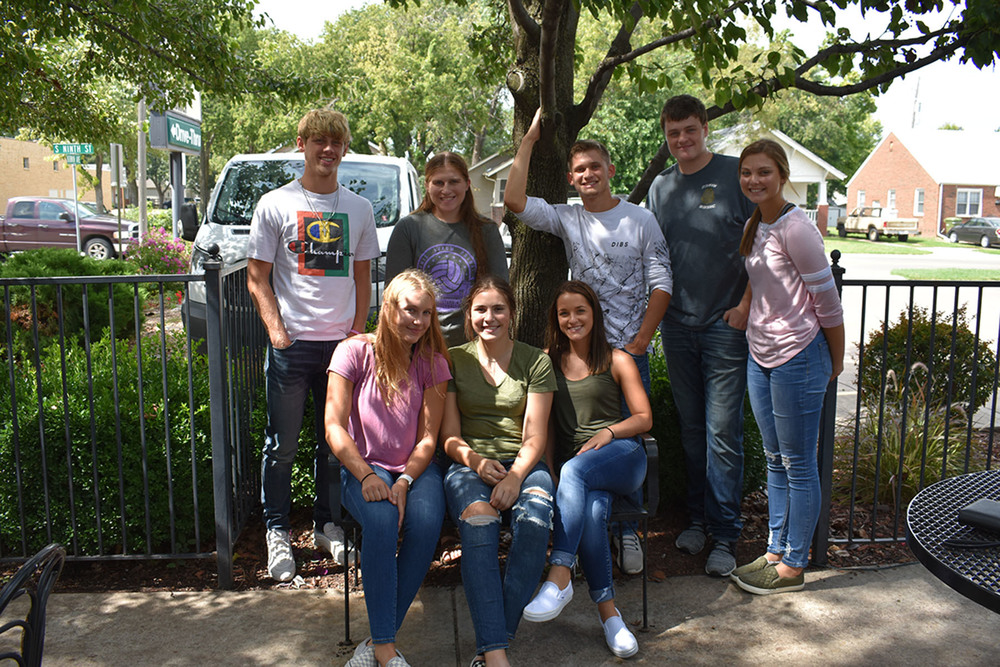 JOLLY JOURNALISTS.
Kennedy Stevenson
Monday, September 16, 2019
JOLLY JOURNALISTS. The Valley Heights Journalism class adds four new members to the team this year. The 2019-2020 Journalism staff now includes Bryson Kenworthy, Cameron Beardsley, Emma Toerber, and Emma Yungeberg. They will join senior editors Sam Vermetten, Kennedy Stevenson, Sam Hardin, and Cole Coggins on the team.
Journalism Teacher and Yearbook Sponsor, Mrs. Lynette Steele-Coon, says "My Journalism class is a job you get a grade for. I encourage all my students to include Journalism on their resume." Journalism students have several responsibilities, including three articles per member each month, taking pictures during the school day, photo coverage of games, plays, meets, and trips, selling and creating ads, keeping a record of money, and many more. "Staying on top of articles and deadlines for Yearbook spreads is by far the biggest responsibility. It takes a lot of hard work to get quality pictures of everyone in the school, so they can be in the Yearbook at least 3 times." says senior editor, Sam Vermetten. The Journalism Team is looking forward to another great year and another great yearbook.