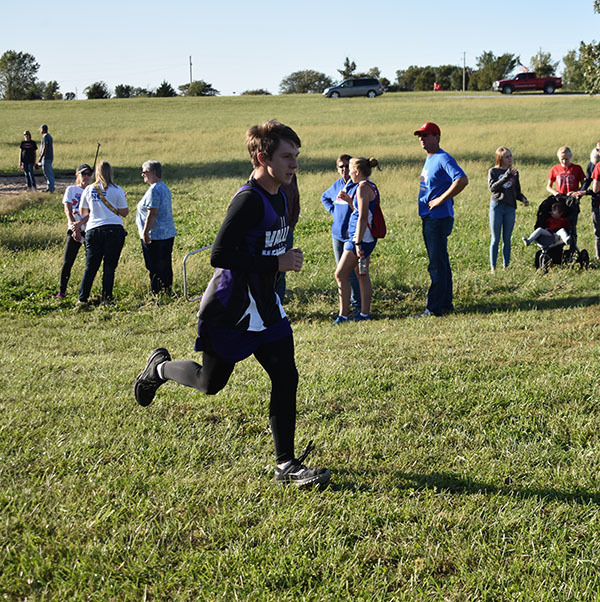 GOING THE DISTANCE
Valley Heights Journalism
Tuesday, October 08, 2019
The Valley Heights Cross Country team competes in the Centralia Invitational Cross Country Meet. Monday, October 7th, Centralia held their annual cross country meet at Centralia Lake. It was originally scheduled for Saturday, October 5th, but due to course conditions after storms on Friday, the meet was rescheduled for Monday.
The girls took a team of five, comprised of Abby Lister, Sam Vermetten, Paige Woodyard, Payton Woodyard, and Emma Brungardt. Aiden Nemechek was the only boy who competed. As a whole, the team brought home one medal and a few personal records.
The Mustangs have only one more regular season meet, taking place in Leonardville on Saturday, October 12th. Then, the cross country kids will compete at the Twin Valley League meet on Thursday, October 17th.