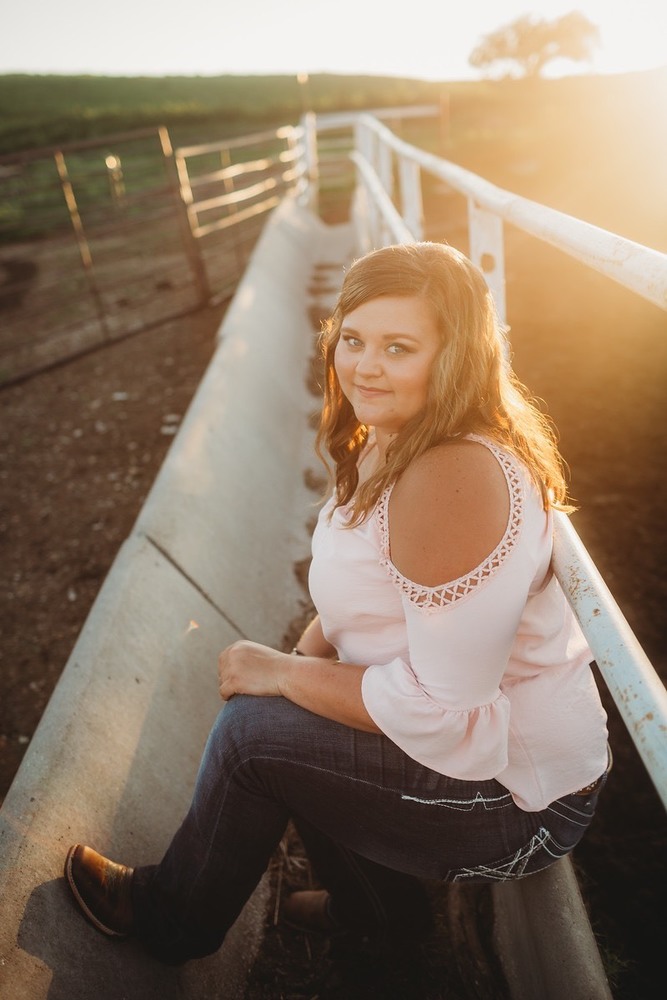 Saddling Up For Graduation
Valley Heights Journalism
Monday, October 21, 2019
"Courage is being scared to death and saddling up anyway," said American actor, John Wayne. Rylie Borgerding, a determined and hardworking senior of Valley Heights, has left an everlasting mark on the Blue Rapids and Waterville community. Rylie has been involved in managing football, playing volleyball, basketball, and track. She has also been a part of FCCLA, FFA, KAYs, the All School Play, Art Club, and FCA.
Being involved in so many activities, Rylie has a knack for giving to others. Such is seen when competing in the Marshall County Fair Cake Decorating competition. "I love to bake and decorate cakes with my mom and grandma. Every year I decorate a cake and donate the money." Along with cake competitions, Rylie also competes in showing hogs. "One of my proudest achievements is receiving Grand Champion Breeding Gilt."
Education is an important aspect for the future. After graduating, Rylie plans to attend Nebraska College of Technical Agriculture in Curtis, Nebraska to major in either Animal Science or Livestock Management, and complete her degree at Kansas State University. "This would open up the option to move back to Blue Rapids and take over the family farm with my sister, Hallie, while looking for a job in the Animal Science field or Ag education," Rylie says.
During her high school experience, Rylie has made memories and experienced things she will never forget. "FFA is a fun-filled club that I love to be a part of. FFA sponsor, Mr. Obermeyer, has influenced me the most. He has always been someone I've looked up to. No matter what he's going through, he always puts us first and makes sure that we're doing ok. He's pushed me to do my best which has led to many of my successes," says FFA President, Rylie Borgerding.
After leaving Valley Heights, Rylie wishes to be remembered for her generosity to others and how selfless and kind she is in every situation. "I want people to remember that your attitude towards others is something that others will never forget."
Article by Sam Hardin