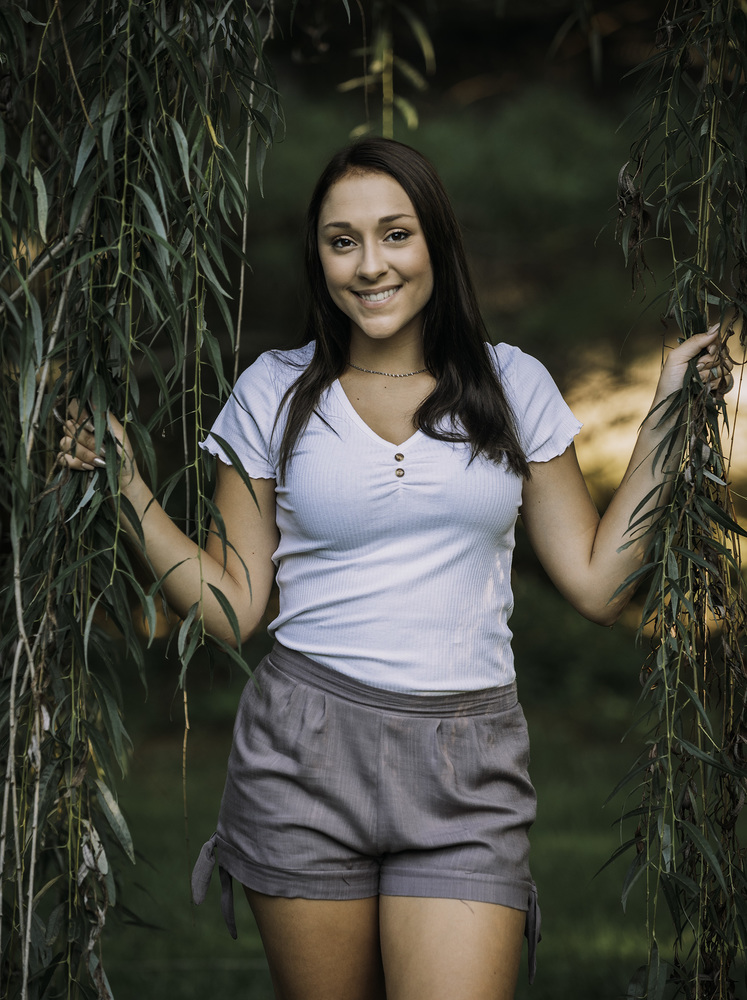 The Dancing Queen
Valley Heights Journalism Emma Toerber
Tuesday, October 29, 2019
BAILEE'S SOW. Bailee's favorite song 'The Dancing Queen' has been around since 1976. "Most people now days, don't appreciate the 'old songs' but me on the other hand, I love listening to all of the 'old songs' and making dances to them with my sister, Abby. Bailee Rae Lister is the daughter of Luke Lister and Ashley Swearingen. In the first grade, she joined Footloose Dance and has loved dancing ever since. She is on the Mustang Magic Drill Team and has been since freshman year, other sports and organizations she participated in was Cheerleading, Art, KAY's and Band three years, All School Play and Volleyball two years, and Cross Country, Track, Peer Mentor, and Scholars Bowl, one year. Bailee Rae Lister is the daughter of Luke Lister and Ashley Swearingen.
Bailee's favorite high school memory was her sophomore year, when the Valley Heights Girls Basketball team went to state held at Bramlage Coliseum, and got to cheer the Mustangs on. "I will never forget the atmosphere that surrounded me. It was loud, exciting, and one of the largest places I've cheered in, it was an experience I will never forget." Bailee loves cheering and dancing for the Mustangs.
Throughout Bailee's years at Valley Heights, she has gotten the opportunity to build strong relationships with teachers and student. "Megan Martin has been a ray of light for me through difficult times during my years at Valley Heights. Without her help, I don't know where I would be." Bailee wants to leave Valley Heights carrying the same qualities that Megan showed Bailee. "When I leave Valley Heights I want people to remember her as fun and outgoing person, someone that everyone could count on."
After Bailee graduates from Valley Heights her post graduations plans are to attend Central Community College in Hastings Nebraska and study Dental Hygiene. Eventually Bailee wants to be a dental hygienist at a pediatric dental office. Bailee firmly believes that if you don't take the simple steps to accomplish any goal, then the end result will not be as rewarding or special. "No rain, no flowers" a quote that relates to what Bailee believes in.