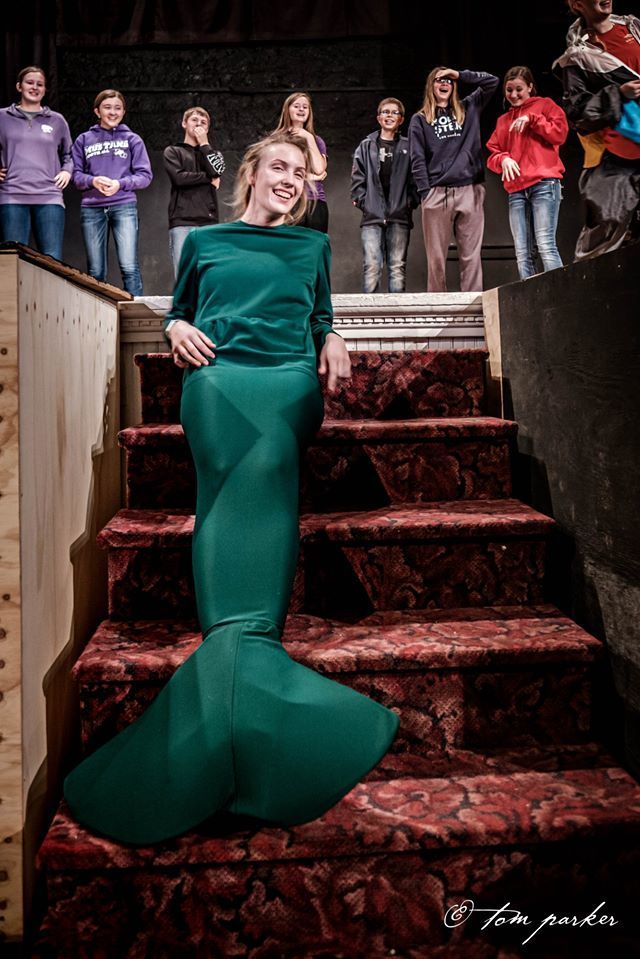 Lawsuits, Hillbillies, Mermaids, Oh My!
Valley Heights Journalism
Friday, November 08, 2019
The parody of "Gone With The Wind" takes place at the Lone Pine Films Studio in the chaos of casting for the lead role of Jezebel O'Toole. The movie star, Peggy Tempest, has her eyes on the prize, but becomes enraged when film producers Huckleberry Jones and Ruth Wintersole announce that they're looking for an unknown. Traveling from San Francisco, California to Savannah, Georgia, the Studio tracks down only the best for their new film.
Will the studio find the perfect girl for the perfect role? Will Peggy Tempest go through with her threat of a lawsuit against Lone Pines? Will the show go into production? Come find out at the Waterville Opera House November 15th, 16th, and 17th at 7:30 pm Friday and Saturday and 2:00 pm Sunday. And remember, we are now handicap accessible .
Article by Sam Hardin