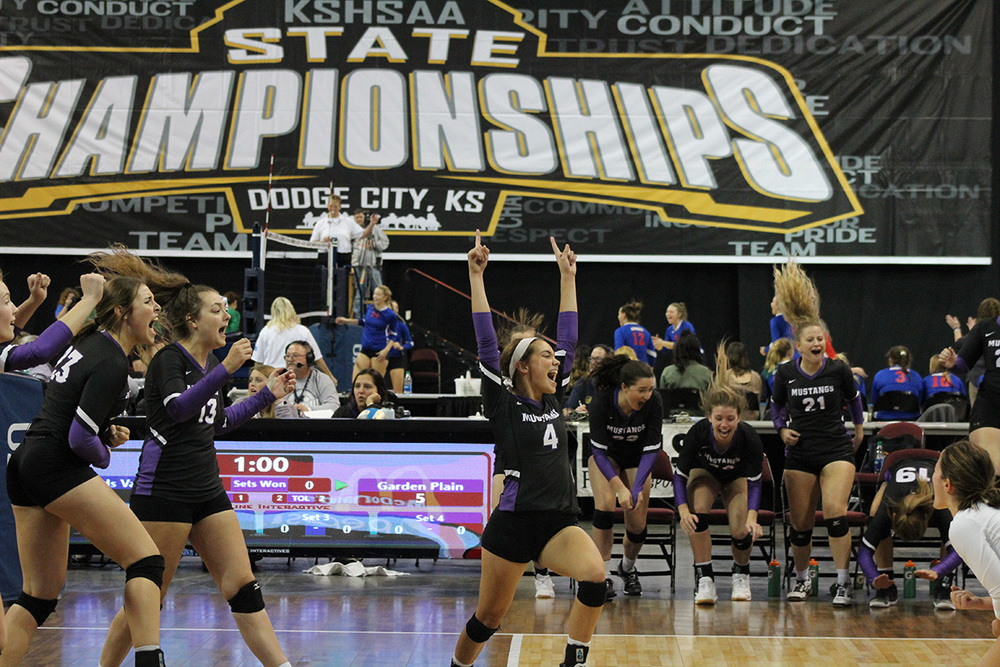 GETTIN' OUTTA DODGE.
Sam Vermetten
Tuesday, November 12, 2019
The Lady Mustangs travel to Dodge City for the 2A State Tournament. On Thursday, October 31st, the varsity squad, along with coaches and managers, departed from the high school to Dodge. Friday November 1st, the Lady Mustangs went 2-1 in pool play, advancing to the semi-finals on Saturday. The girls wrapped up their season Saturday, finishing 4th place out of 64 teams in Class 2A throughout Kansas. In addition, junior, Emma Toerber, and senior, Samantha Vermetten, were both named First Team All-State.
Furthermore, five of the Lady Mustangs received All-League honors. Kennedy Stevenson, Emma Toerber, and Samantha Vermetten were named First Team All-League. Sophomores Catherine Toerber and Maddy Vermetten were named Second Team All-League.
"It was such a fun season, full of success. Although our finish at state wasn't exactly what we had in mind, it was still a great end to an unforgettable season," said senior Kennedy Stevenson.