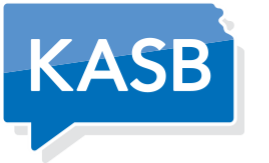 Superintendent Search
Dinah Umscheid
Wednesday, December 04, 2019
The USD 498 Board of Education would like to invite you to participate in the superintendent search process. Part of the search process being conducted by the Kansas Association of Schools Boards is to host a Characteristic Forum to give community and patrons an opportunity for input.
USD 498 will host the meeting on Monday, December 16, 2019. The time will be spent gathering insights and ideas about the desired traits and characteristics of our new superintendent. The session takes approximately 45 minutes to complete. The questions will focus on current strengths of the district, challenges the district is facing and skills, traits and qualities for the new superintendent. The information provided from staff, patrons and community members will guide our school board as we move forward with the search.
Please plan on attending if possible. We would also like to invite you to use the following link to complete a survey online if you cannot attend the meetings on December 16th. The link will be open for public access until December 11th.
https://www.surveymonkey.com/r/ValleyHeightsSupt
The agenda for the day of December 16, 2019 is below.
10:30 am - 11:15 am at Blue Rapids Community Center (Patrons/Parents)
11:45 am-12:30 pm at HS with Building Leadership Teams (Computer Lab, Room 107)
12:40 pm-1:10 pm at HS with Administration (Computer Lab, Room 107)
1:20 pm-2:00 pm at HS with Classified Staff (Computer Lab, Room 107)
2:10 pm- 2:40 pm at HS with High School students (Computer Lab, Room 107)
3:00 pm - 3:45 pm at Waterville Community Center (Patrons/Parents)
5:30 pm Board of Education Meeting (Superintendent's Office, Waterville)
We appreciate your help with this important task of selecting a new superintendent.