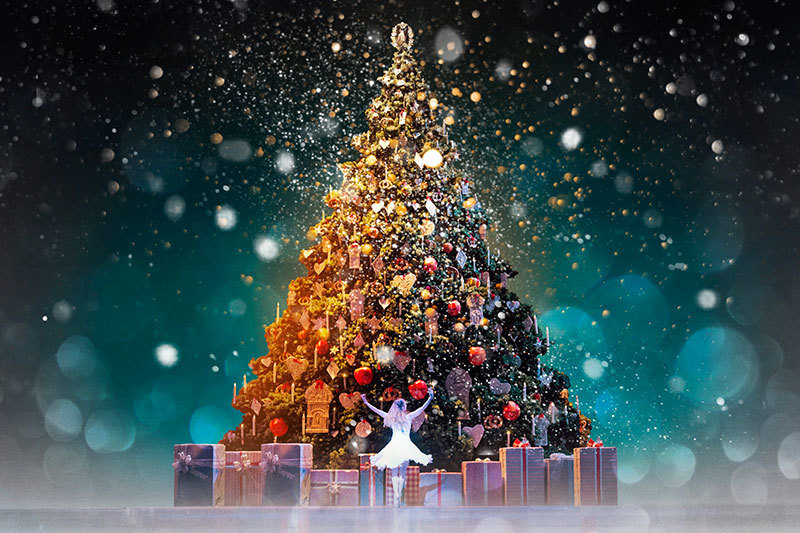 Most Wonderful Time of the Year
Valley Heights Journalism Emma Toerber
Thursday, December 12, 2019
Christmas music, hot chocolate, and driving around looking at Christmas lights. Is there any better way to enjoy the Christmas season? The students at Valley Heights are counting down the days until Christmas break. "I think my favorite time of the year is Christmas time, it means that the family will be back in town, lots of baking, the joy of giving, but most of all, the joy of no school." Catherine Toerber said, as she is scurrying around the clock to finish all the last minute projects for her classes.
While it is a stressful few weeks leading up to their break, there are some fun incentives that students partake in. Every morning during the announcements, a Christmas question is asked aloud, and students can call the office to answer the question. If they get it correct their name will be entered into a drawing, and then given a piece of candy. Other activities are also going on through the school in classrooms. In most classrooms, Christmas parties are being planned and gift exchanges are being drawn up as well."My favorite part about Christmas is being home with my family, but most of all just catching up on sleep." Says Elijah Caswel, and he also prepares for the Christmas season. Everyone in the school is enjoying the final weeks here at Valley Heights before we all leave for break.
The joy of Christmas is shown best in elementary and grade school best though. Many of the little kids have made their Christmas lists and letters to Santa have been sent. As well as performing at the Valley Heights Grade School Christmas Concert. "My siblings have been coming home since Halloween singing the songs that they were going to be singing for the concert. And they did not disappoint, this year's concert was the best yet." Kennedy Stevenson said after she watched her siblings and other young students perform on Monday night.
However, the excitement for Christmas is not only in the classrooms or just at school, but also in the community. This Saturday, Hometown Christmas, in Blue Rapids will be happening starting at 10am and ending with the Lighted Horse Parade at 7pm. Different activities will be going on throughout the day. Mrs. Clause will be reading to the kids for story time at the library, followed by KAY's members serving hot chocolate. And starting at 10, there will be horse carriage ride for all ages. The stores throughout Blue Rapids will also be open for all to come in and check out their Christmas items, or Christmas spirit. The nightly activities will all take place at the Community Center in Blue Rapids starting with the soup super at 4:30 and ending at 7pm. There will also be a few ballerina dancers from 3-5pm. The beard contest will begin at 5pm, followed by the lighted horse parade at 6pm.