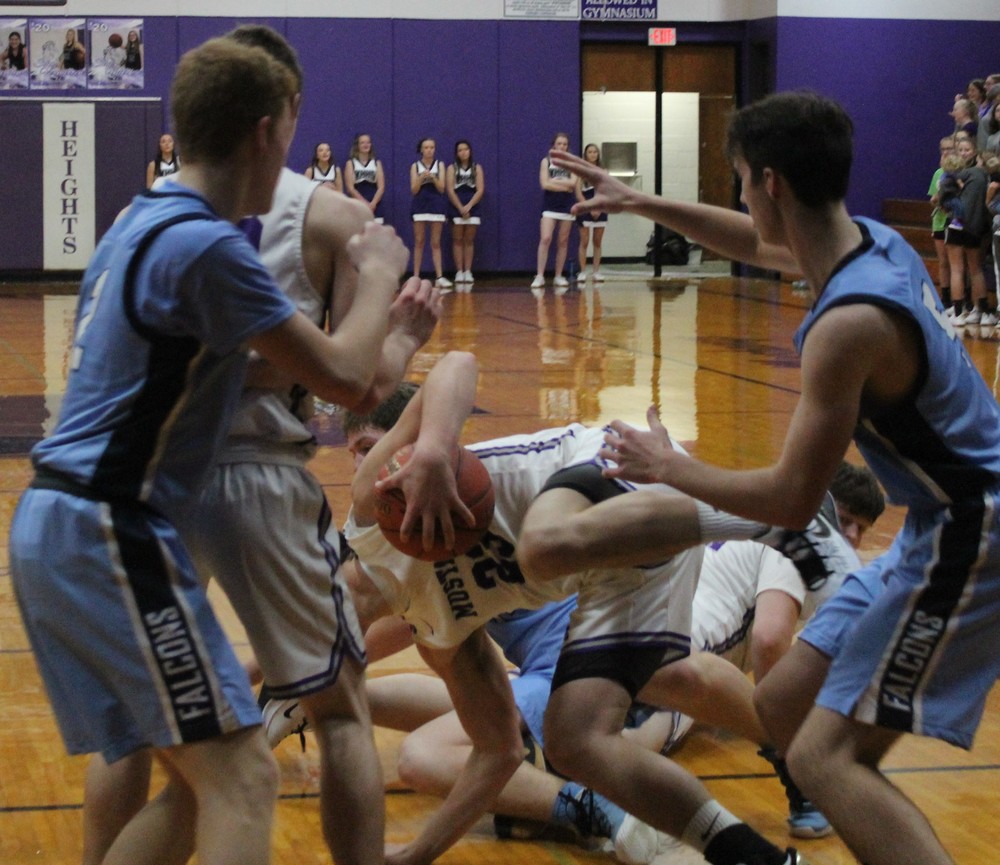 Sweeping the Court
Valley Heights Journalism
Friday, December 20, 2019
The Valley Heights Mustangs basketball teams claim victory in their first league game of the season. December 17th, the Valley Heights girls and boys basketball teams traveled to Frankfort High School to play in the first league game of the season. All teams came out successful, the varsity boys winning 60-56, the varsity girls winning 46-41, the junior varsity boys winning 28-29, and the junior varsity girls winning 27-19.
"I think our biggest improvements so far this season have been our communication and our intelligence on the court," said senior player, Kate Wanamaker. The Lady Mustangs' basketball season has been successful so far, the varsity team having a record of 3-1 and the junior varsity having a record of 2-2.
"The boy's biggest improvements this year have been our attitudes on the court and our communication," said junior player, Jackson O'Toole. The boys' Mustang basketball team is improving every practice to claim victory. The varsity team has a record of 1-3 and the junior varsity team has a record of 2-2.
Article by Sam Hardin