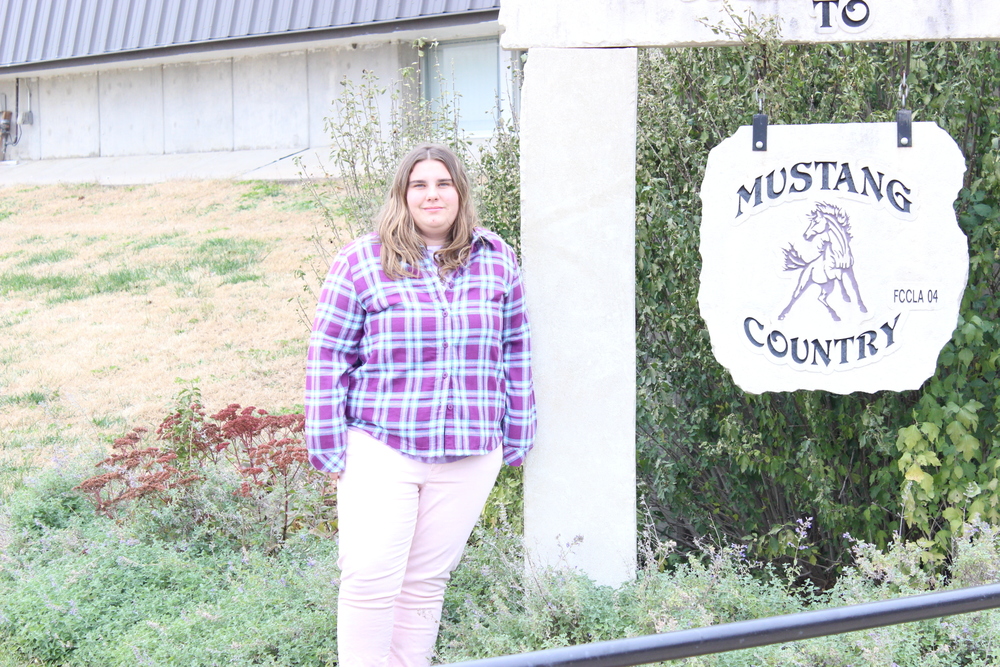 A Heart Full of Gold
Valley Heights Journalism Emma Toerber
Tuesday, January 14, 2020
A HEART FULL OF GOLD. "A great heart is a magnet for miracles," a quote that best describes Yarsharia Cooney. Her bubbly soul and happy heart is surely noticeable throughout the school. She is always a helping hand and makes sure to fulfill the needs of her classmates and teachers. She is a senior at Valley Heights and was born on August 4th, 2001 to Tiffany and Robert Cooney. Yasharia has one brother, Trevor, who also attends Valley Heights.
Through Yasharia's life, her grandma has influenced her most and been her biggest supporter. "She pushes me to do the best, and be the best I can be. No matter what I am going through, she is always there for me." Her favorite song is "Someone You Loved" by Lewis Capaldi. Yasharia likes this song because it's easy going, and reminds her that she can get through anything she puts her mind to it. Yasharia can best describe herself as a radiant light of positive energy. Yasharia said, "I am always smiling and having a positive outlook on any situation."
Yasharia has participated in FCCLA for one year and Art Club for two years. Her fondest memories during high school were spending time with her friends and family. Her future goal is to obtain a job and have a good life when she graduates high school. Something that most people don't know about Yasharia is that she lives with her grandparents in Blue Rapids. She is most proud of her accomplishments that she has made in her life but most of all that she will be graduating high school this May.