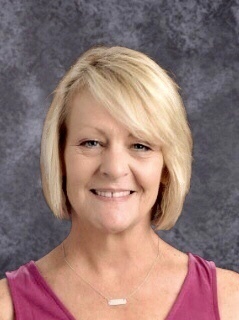 USD 498 Names New Superintendent
Valley Heights
Thursday, January 30, 2020
USD 498 Names New Superintendent.
The USD 498 Board of Education has announced the selection of Melissa Kennedy, as the new superintendent. Melissa will take the reins on July 1, 2020 after the retirement of John Bergkamp.
Melissa has broad educational experience, as a teacher, curriculum director and as a principal. She is currently grade school principal at Buhler. A graduate of Nemaha Valley High School, she served over 20 years as an elementary teacher at Frankfort, and as curriculum director. Kennedy has a Bachelor's degree from Kansas State University and a Master's degree from Fort Hays State University.
"I am so happy and excited to join the Valley Heights school and community," says Kennedy. "Marshall County has been home to me for a majority of my life, and where I have raised my family and spent most of my career. I am grateful for the opportunity to serve as your superintendent while returning nearer to family and friends. My goal is to sustain the rich traditions of student achievement and community pride that USD 498 is known for, while consistently challenging our students as we strive for their enduring future successes."
The Board selected three finalists, who were interviewed by the Board.
As a board team we feel we made the right selection to serve our students and our community.