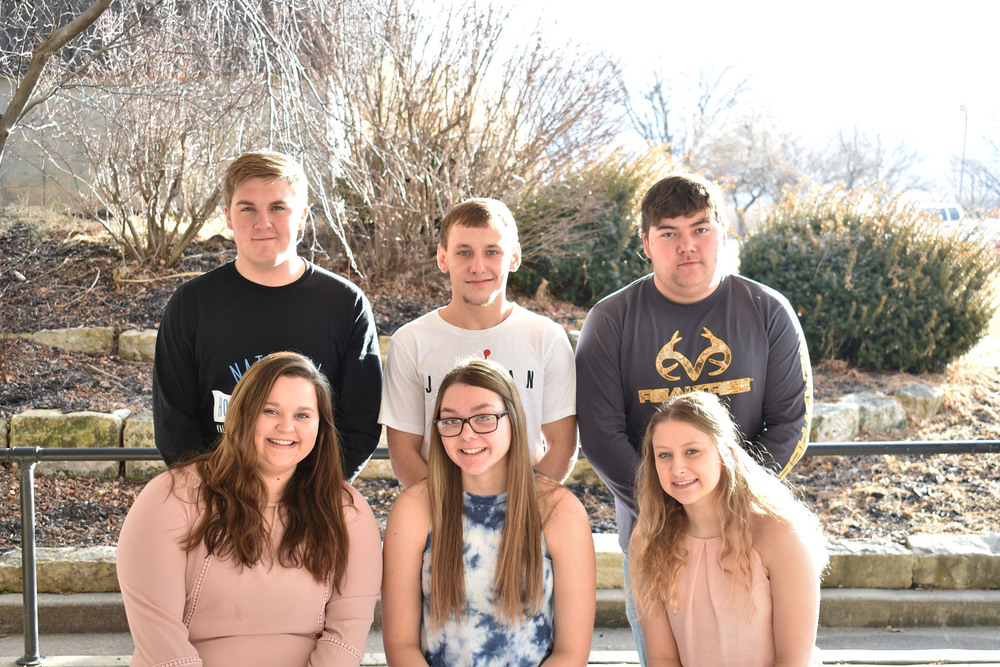 WINTER ROYALTY.
Valley Heights Journalism
Friday, January 31, 2020
Valley Heights host the annual King and Queen of Courts on Friday, January 31st. This year's candidates are (from left to right) Wesley Denton, Rylie Borgerding, Austin House, Shae Murk, Jake Winslow, and Kate Wanamaker. The King and Queen will be crowned at halftime of the boy's game.
Valley Heights KAY Club will host a formal dance to commemorate the winners on Saturday, February 1st, in the High School Commons Area. Doors open at 8pm, and price of admission is $3 per person or $5 for a couple.