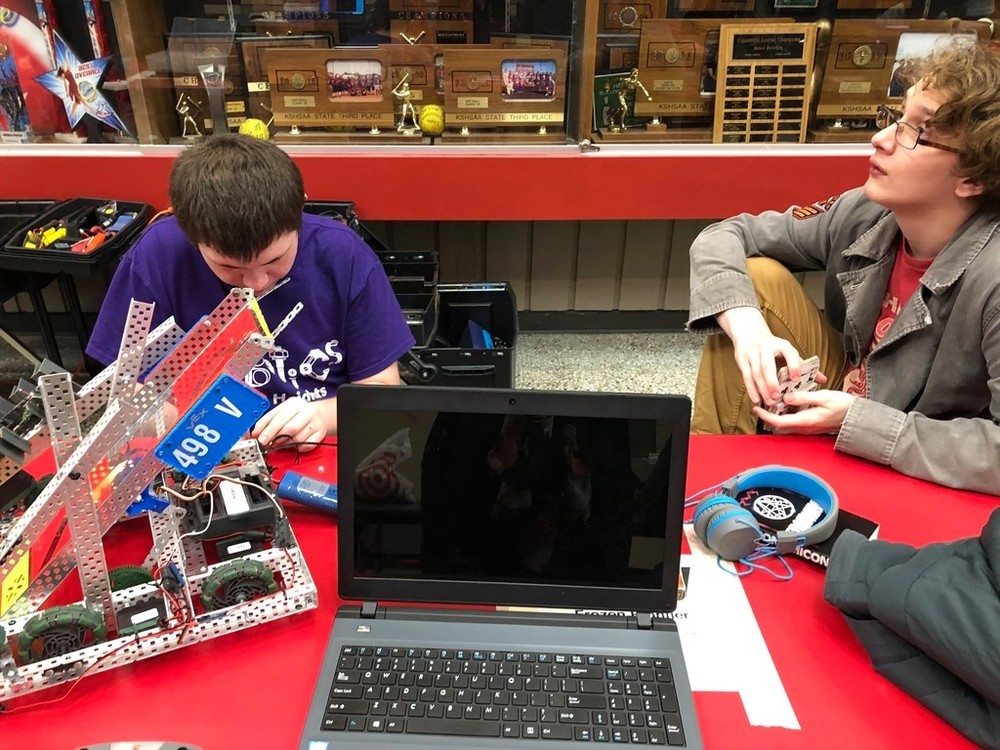 Half Way There
Valley Heights Journalism
Wednesday, February 05, 2020
The first semester of the 2019-2020 came to an end. December 20th was the last day of school until students and staff were released for Christmas break. Although there has only been 85 days of school from August 15th to December 20th, Valley Heights has accomplished goals and set new records. The first half of the year, sports and clubs including volleyball, football, cross country, basketball, scholars bowl, and robotics have performed to the best of their abilities.
"Volleyball, especially being my senior year, flew by. I couldn't believe it when we were playing our last game," said senior, Shae Murk. The Valley Heights Volleyball team had a successful season, claiming victory in every league game. The season ended with state at Dodge City, the Valley Heights Mustangs winning 4th place out of 64 2A teams in the state.
The football team also had a victorious season with a record of 7-3. Junior, Cameron Beardsley, said, "We always set high expectations for ourselves. It gives us something to work towards and a new set of goals to reach. Every win was for Coach Whitson, and this pushed us far into the season." The Mustangs' season made it the second round of Playoffs. The school also dedicated the Valley Heights bell 20 feet from the field in memory of Coach Whitson.
The Cross Country season went extremely well with a new record high of cross country runners. Jr. High and High school combined totaled 11 girls and 7 boys, allowing for both a girls and boys team at meets. Senior runner, Abby Lister, said, "This was a season to remember, especially since it was my senior year."
The Scholars Bowl team, although not finished with their season, has gotten off to a great start. Senior, Rylie Borgerding said, "I have really enjoyed what this season has to offer." The team has placed well all year, claiming several second place trophies and coming close to placing first."
The Robotics team had an amazing season. The Valley Heights teams made it as far as the quarter finals in competition. Senior, Freedom Williams, said, "The robotics season was awesome. Robotics itself is a class that teaches its students so many important life lessons, like teamwork and working with other teams in alliances."
Article by Sam Hardin