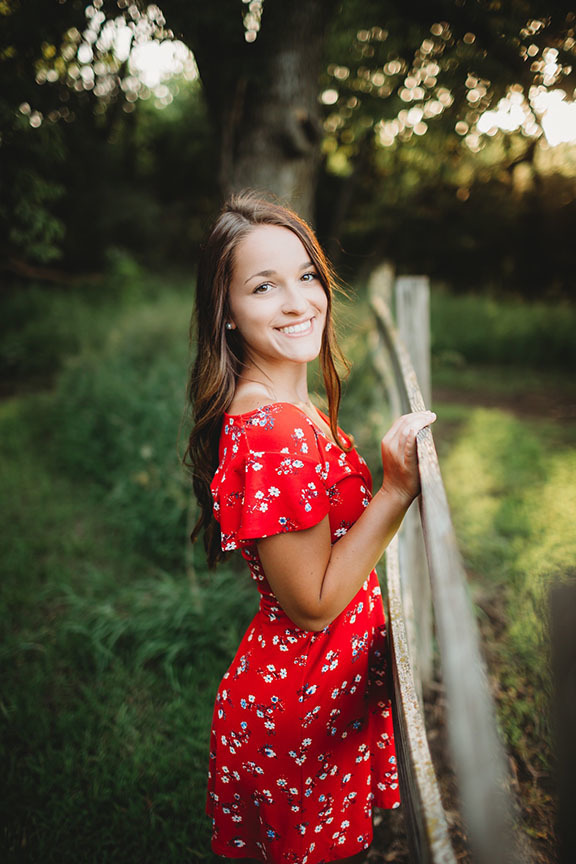 Leaving A Legacy
Valley Heights Journalism Emma Toerber
Friday, February 14, 2020
LEAVING A LEGACY. "Live a little, love a lot." This quote most definitely describes Kennedy Stevenson. She has a radiant light that shines through the school. Kennedy Elizabeth Stevenson is the daughter of Tim and Lana Stevenson. Kennedy moved to Blue Rapids from Marion, Kansas her freshman year. She has four siblings, two older brothers and a younger brother and sister.
Kennedy Stevenson has been very involved at Valley Heights for the four years she has been in high school. She has participated in Volleyball, Basketball, the All School Play, and Scholars Bowl for four years; Cheerleading, Journalism, Peer Tutor, Art, and Student Council for two years; and Model UN for one year. Kennedy not only participates in school clubs and activities, but she also takes on many leadership roles. She has been class president, yearbook editor, scholars bowl team captain, and an FCCLA officer for two years now, as well as Student Council secretary and treasurer for a year.
"My mom has taught me so many priceless lessons, like being kind to everyone, and always pushing myself to be the best I can be." Through Kennedy's life she has looked up to her mom and will continue to look up to her as she continues her schooling at the University of Lincoln Nebraska. There, her goal is to obtain her Bachelor's of Science in Nursing. After college, her goal is to become a nurse, while at the same time, traveling the world before she starts a family.
Outside of school, Kennedy coaches a volleyball team of 6th and 7th graders as well as playing on her own club volleyball team. She spends most of her weekend during the months of January, February, and March coaching and playing volleyball. "My favorite sport in high school was volleyball, and it's been sad and hard for me to move on, realizing I won't be able play volleyball anymore with my team. However, I am thankful for the time I got to play here at Valley Heights, and I wouldn't trade the memories I've made through volleyball for the world."
When Kennedy leaves she wants to be remembered as a kind and generous person. "People won't remember the clubs I wasn't involved in or how good I was at sports, but they will remember how I made them feel, and I want to leave making people feel happy and loved by me." Kennedy has shown great leadership and involvement throughout her high school career, and has truly been a great role model for all younger and older students.