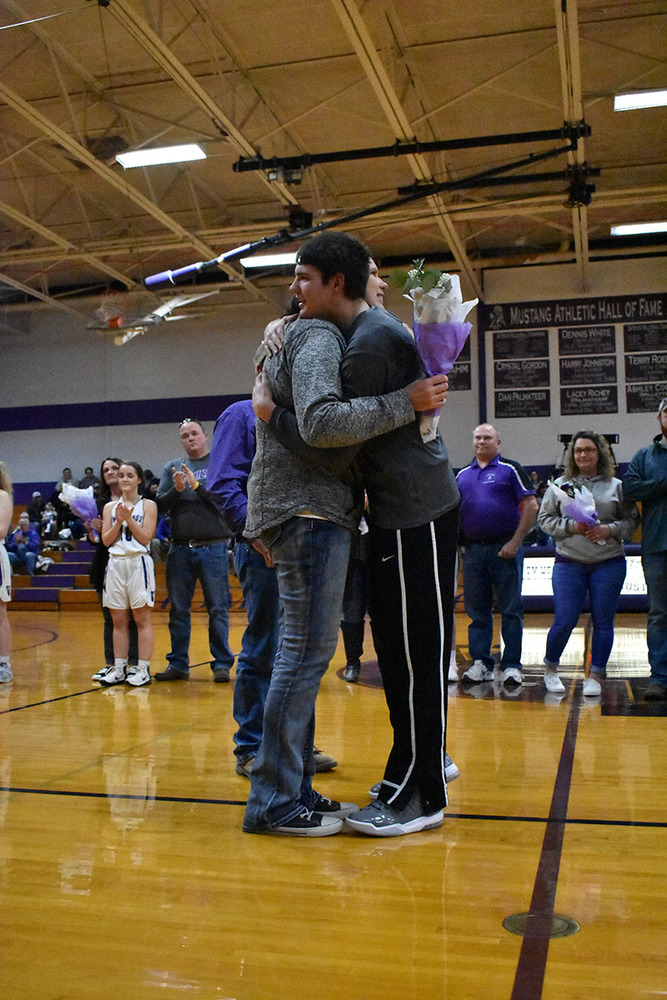 SEASON OF LASTS
Sam Vermetten
Thursday, February 20, 2020
Valley Heights honors senior basketball players and parents. Tuesday, February 18th, the Valley Heights Mustang basketball teams faced off against the Clifton-Clyde Eagles for Parent's Night. The Lady Mustangs finished their game with a victory, final score 49-46. After recognizing seniors and parents between games, the boys team lost to the Eagles in a tight battle, 44-43.
"Last night's game made me realize how close this season is to coming to an end. Starting with all of my classmates one last time helped me reminisce on all of the fun times I've had with my teammates both in junior high and high school basketball," says senior, Sam Hardin. When asked what she'll miss most about the sport, senior Kennedy Stevenson said, "My team. We spend so much time together over the course of the season and we grow extremely close to one another." Senior Tyler Wagner said, "I'll miss the relationships I've formed with my younger teammates and coaches the most."
Fortunately, both the boys and girls basketball teams will have one more chance to compete on their home court during the first round of sub-state, on Monday, March 2nd (girls) and Tuesday, March 3rd (boys).