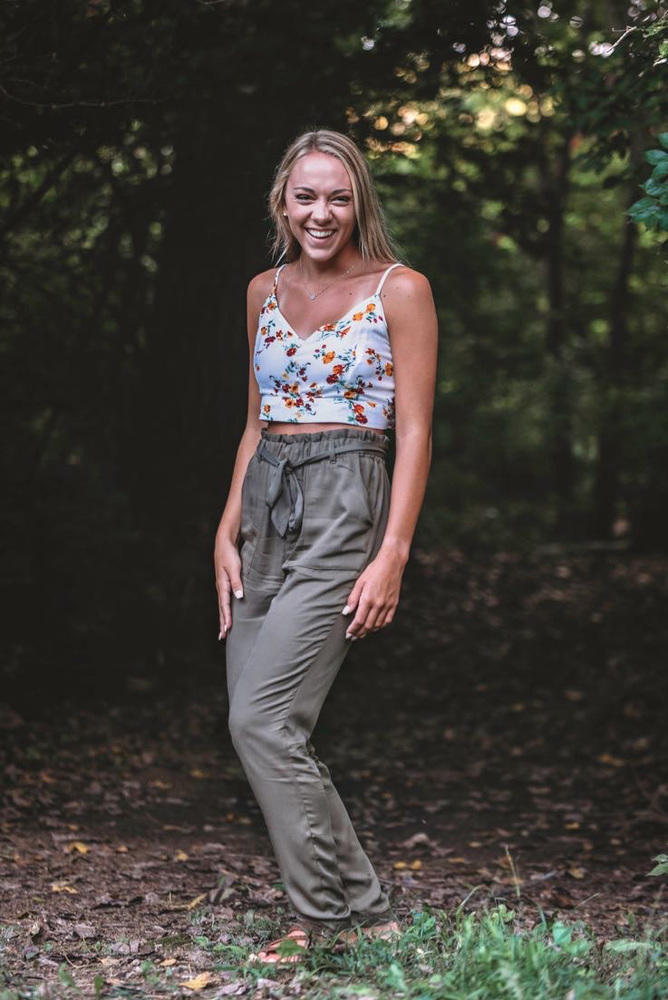 WITHOUT STRUGGLE THERE IS NO PROGRESS.
Valley Heights Journalism
Thursday, April 02, 2020
Abby Taylor Lister, the daughter of Luke & Candace Lister and Ashley Swearingen, has been a part of the Valley Heights Community over the entirety of her life. Throughout the past four years of her high school experience, Abby has been highly involved in extracurricular activities. Some of these include volleyball, cross country, basketball, track, cheerleading, and drill team. In addition, she has been a member of FCCLA, KAY, Art Club, and band. Outside of school, one of Abby's favorite hobbies is dancing for the Footloose Dance Studio in Marysville. Her favorite high school memory took place at state track her junior year. Mr. Whitson wore open-toed sandals and he wouldn't stop wiggling his toes at her. The accomplishment Abby is most proud of is breaking the cross country record her sophomore year.
Abby's parents have had the greatest influence on her life. "They've taught me to be the person I am today," says Abby. A quote that inspires her is: "Without struggle there is no progress." The song that best describes Abby is "Don't Stop Me Now" by Queen.
After graduating in May, Abby plans to pursue a career as a Physical Therapy Assistant by first attending a two year college and then transferring to a four year university. Her ultimate goal is to be successful in both college and the career path she chooses. When the time comes for Abby to leave Valley Heights, she hopes to be remembered for her easygoing personality and the kindness she showed to others.