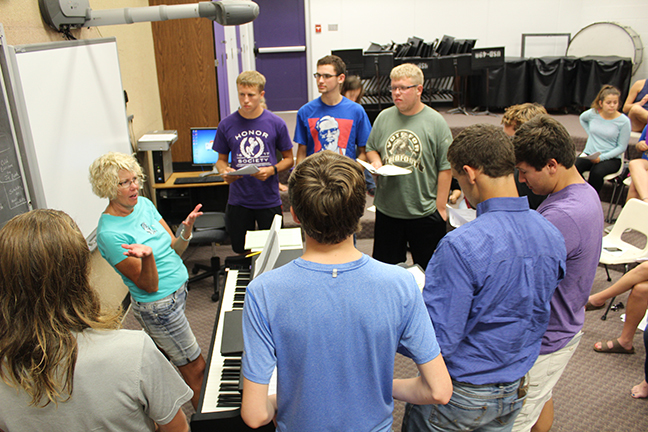 OKLAHOMA CAST ANNOUNCED.
VH Journalism Staff
Saturday, August 26, 2017
Forty Valley Heights Students Excited to Perform Oklahoma Musical
The first full week of school, 9-12th graders audition for the All School Play, Oklahoma. Every night after school, students came to sing and read for a part. On Monday, August 21st, the cast and crew gathered on the commons stage to watch the movie version of the show. For many students, it was their first time seeing the show.
"I have watched this musical many times with my family and by myself ever since I heard we were doing it this year," said Hannah Musil, jr. cast as Laurey,the female lead. "The music is catchy and I look forward to singing with the cast at rehearsals and the performances in November. Once again the Opera House in Waterville will be the setting for the performances on Friday, November 10th and Saturday, November 11th at 7:30pm and Sunday, November 12th at 2:00pm