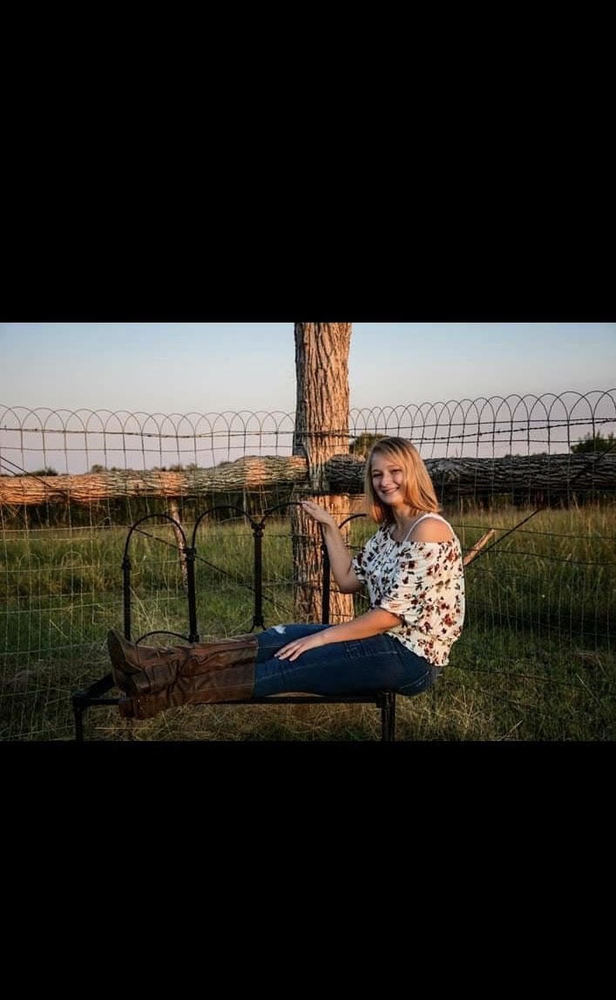 GIRLS JUST WANNA HAVE FUN.
Valley Heights Journalism Cameron Beardsley
Sunday, April 19, 2020
"It is in my nature to be kind, gentle and loving but know this, when it comes to matters of protecting my family, my friends, and my heart. Do not trifle with me for I am also the most powerful and relentless creature you will ever know." this is a quote that inspires Seaira to be the best the way to live her life. Seaira Nordquist was born on February 1st, 2002 and was raised in Blue Rapids, Kansas by Rachel and John Nordquist. Seaira has 2 sisters Mackenzie and Audrey Nordquist.The song that best desribes her is "Girls Just Wanna Have Fun." During high school she participated in Volleyball, Cheer, and Drill team. The clubs she joined include FFA, Vocal, and the All-School play. Seaira's plans for after high school are to attend Southeast Community College and earn her nursing degree.
Some non-school activities she is involved in are American Heritage Girls and Worship team. Her future dream goals are to become a nurse and travel around the world. The person who influences her the most is her Grandma Cooper because she taught her how to leave a legacy by being herself and having a good personality.
One thing that most people would not know about Seaira is that she has played guitar for 8 years. Seaira is very honored to say that she has made the honor roll in high school multiple times. Above all, Seaira wants to be remembered for her compassion for others when she leaves Valley Heights.