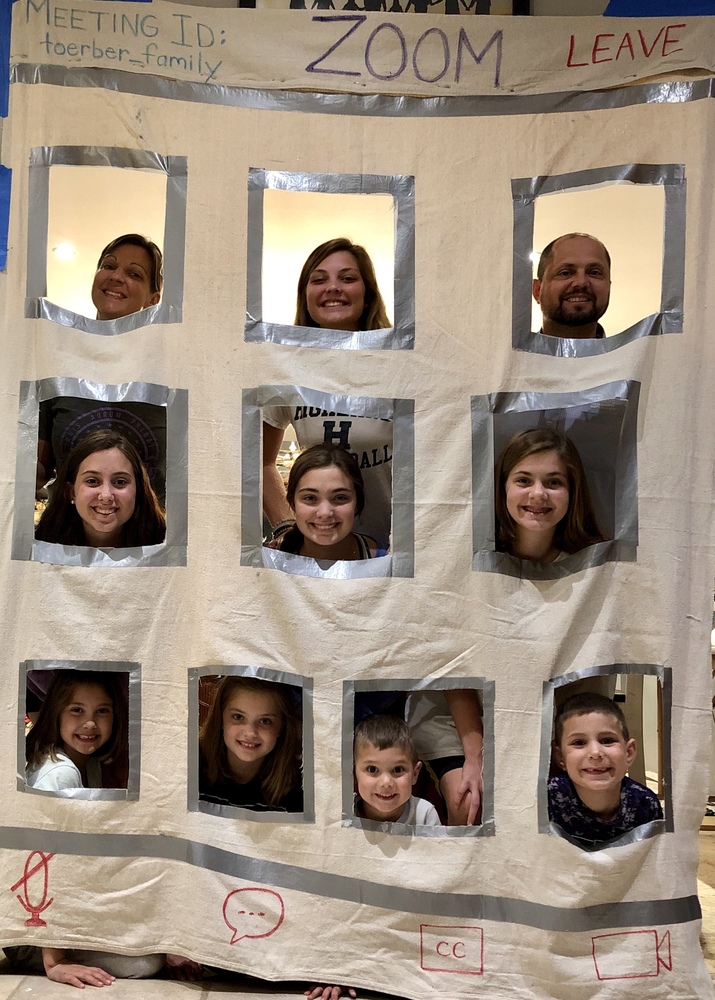 THE "AT HOME GANG" PHOTO CHALLENGE
Valley Heights Journalism Emma Toerber
Friday, April 24, 2020
Help the journalism staff come up with pictures for the 2019-2020 yearbook. We need everyone to help us document your "At Home Gang."
Similar to the Mustang Shot Challenge, staff, families, jr/sr high students and elementary students will be asked to document a picture of who is their "At Home Gang." This is one the whole family can be a part of; Grandma, Mom, Dad, brother sisters, pets, you name it. Show us a picture of your gang and feel free to use a theme, costumes, and props to take a still photograph of yourselves and then challenge the next group. Some pictures will be used in the yearbook and a couple will become our focal pictures on that spread.
Emma Toerber and the Toerber Family challenge:
A staff/community member - Brandy Turner Family.
A jr/sr high student - Kloee The Martin Family.
An elementary student Anna - The Brungardt Family.
.