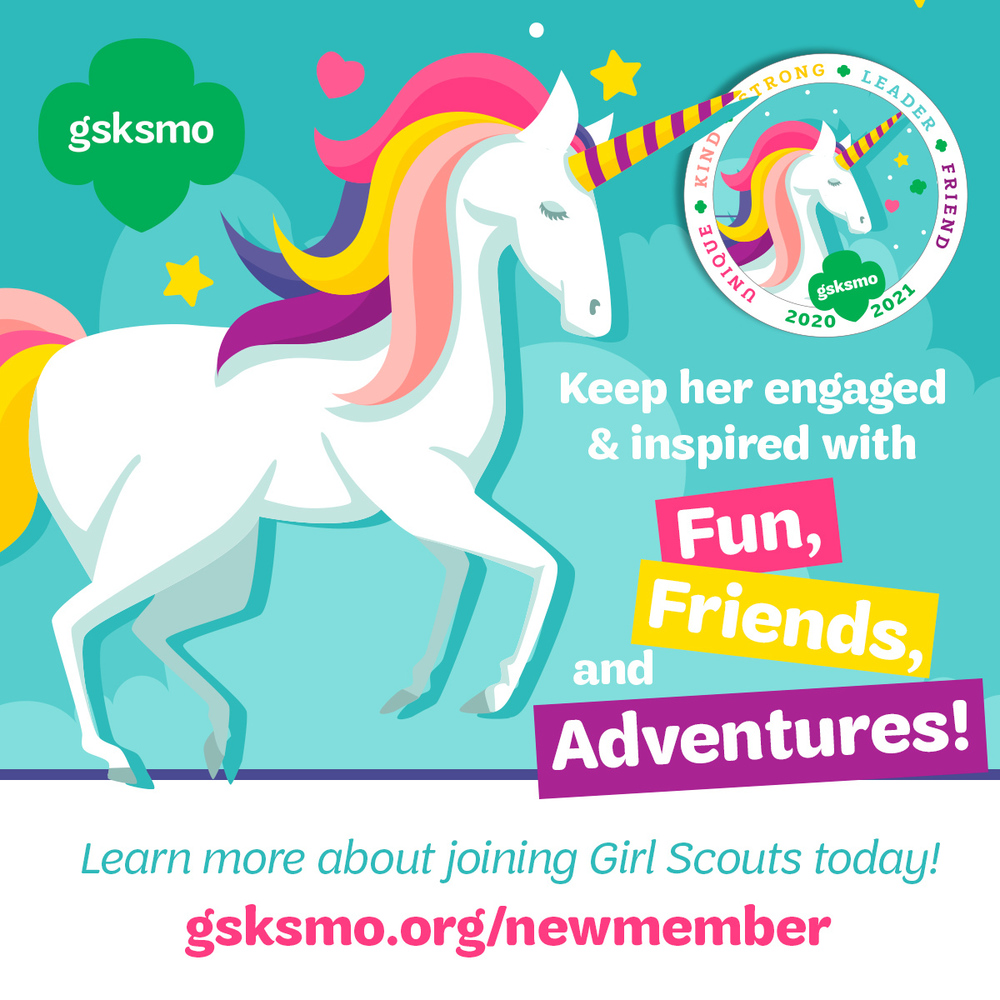 Girl Scouts Information
Valley Heights
Monday, May 11, 2020
The following information about Girl Scouts is usually given out at Kindergarten Round-up and sent home with the current K-5 grade girls.
Calling all girls from Pre-K through 5th grade...
Girl Scouts is a magical place of FUN, FRIENDS & ADVENTURES! Though we may be experiencing a difficult time right now, Girl Scouts would like to invite you to get engaged and inspired with us. We've got fun virtual activities now to give her a taste of what is to come when troops start to form later this summer.
Learn more about becoming a Girl Scout at www.gsksmo.org/newmember.