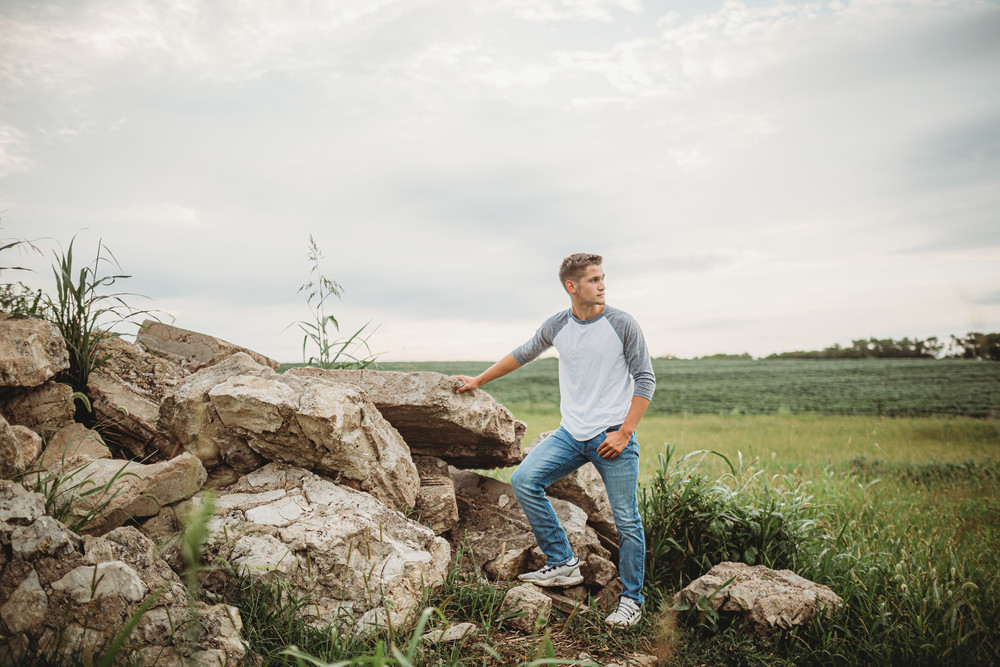 YOU ONLY LIVE ONCE.
Jackson O'Toole
Wednesday, May 20, 2020
YOU ONLY LIVE ONCE. "You only live once, but if you do it right, once is enough." This is a quote that describes Cole Coggins. He always makes the most out of everything and makes amazing memories along the way. Cole is the son of Kevin and Jacqueline Coggins and the brother to sisters Cassidy Coggins and Lindsey Adams. He was born on April 23, 2002 and lives in Waterville, KS. Throughout his highschool career, Cole participated in FFA, KAY, All-School play, Journalism, Peer Mentor and Tutor, Art, Model UN, FCA, and Art Club. He also participated in football, basketball, and track. Cole was an exceptional leader on the court and the field as he was named Football and Basketball captain for 2 years each.
Cole says the one person that influenced his life the most is his grandfather, Kenny Coggins. "He showed all of his grandkids how to raise a family the right way and how to be the best person they could while doing it." Some of Cole's favorite memories were placed at the lunch table his sophomore year. If people were to remember one thing about Cole, he would want them to remember his ability to have a mind of his own and not letting other people get in between him and his core values. His future plans include traveling a lot when he is younger and then live somewhere warm with his family. After high school, Cole plans on attending MATC for building trades.
Article by Jackson O'Toole