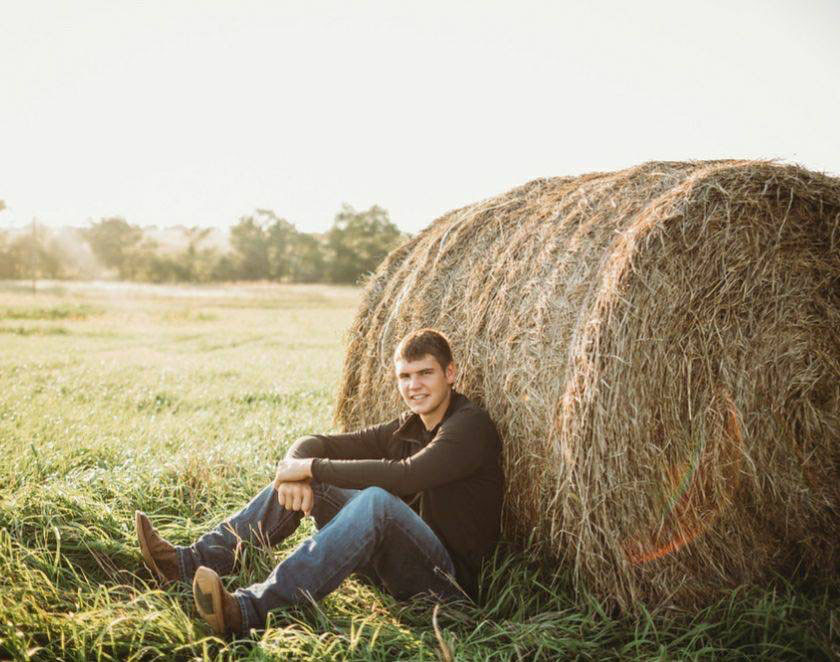 NOSE ON THE GRINDSTONE.
J-Staff
Thursday, May 21, 2020
NOSE ON THE GRINDSTONE. The song "Nose on the Grindstone" by Tyler Childers best represents Tyler Wagner and is one of his favorite songs. Tyler Jeffery Wagner was born in Omaha, Nebraska and raised in Blue Rapids, Kansas. Tyler is the son of Jeff and Kim Wagner and the youngest brother of two siblings, Dylan and Riley Wagner. Tyler has been very involved during his time at Valley Heights. He participated in FFA, FCCLA, the All School Play, Forensics, Model UN, Golf, Basketball and Football. He was named All-TVL second team and was a Regional Golf Champion (2019.) Tyler is a well-respected leader at Valley Heights and was a Football Team Captain.
"Do what you have to do, to do what you want to do." This quote describes Tyler's hard-nosed worth ethic. "My father taught me the art of hard work. He showed that if you put in the time and effort, anything is possible." His mother taught him to dream big and to have big goals but to be ready to work for them. Something that sets Tyler apart from everything else is that he is extremely relentless. He wants people to know that although hard work sets you apart, you always have to have a little fun at times. His favorite memory was when Coach LEW Whitson got upset after everyone was caught dancing in the locker room before practice.
After graduation, Tyler plans on attending Kansas State University for Political Science and then transfer to Law School. His biggest goal is to get into Kansas politics.
Article by Jackson O'Toole