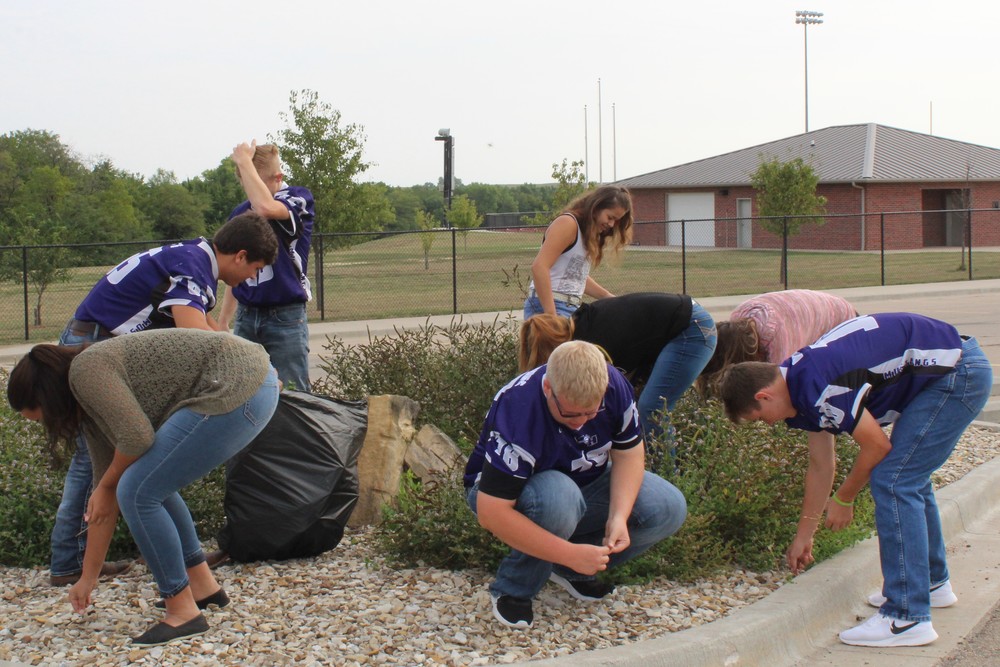 RAKING OUR WAY INTO LEADERSHIP.
Mydajah Little
Monday, October 09, 2017
RAKING OUR WAY IN TO LEADERSHIP
According to Training Magazine, 41% of organizations recognize the critical importance of leadership requirements. Valley Heights fulfills those requirements with Rhonda Joseph's Leadership Service and Community Connections class. Her class is based on learning leadership skills and practicing them through service projects.
"Leadership is practiced not so much in words but in attitude and actions." according to Harold S. Geneen, American businessman also president of an ITT corporation. Leadership is made up of six basic groups; decision making, negotiation and conflict resolution, perceiving others, influence and persuasion, motivation, and groups and teams.
"Our projects consist of helping with landscaping both grade schools and the high school, plastic recycling, organizing the props room, and when leaves fall - raking for the elderly in both communities. This class will allow students to learn 21st century skills that all employers. The best students are the ones who go above and beyond and do their best no matter what job or class." said Joseph, Jr., Jr./Sr. High Teacher.
Article by Mydajah Little