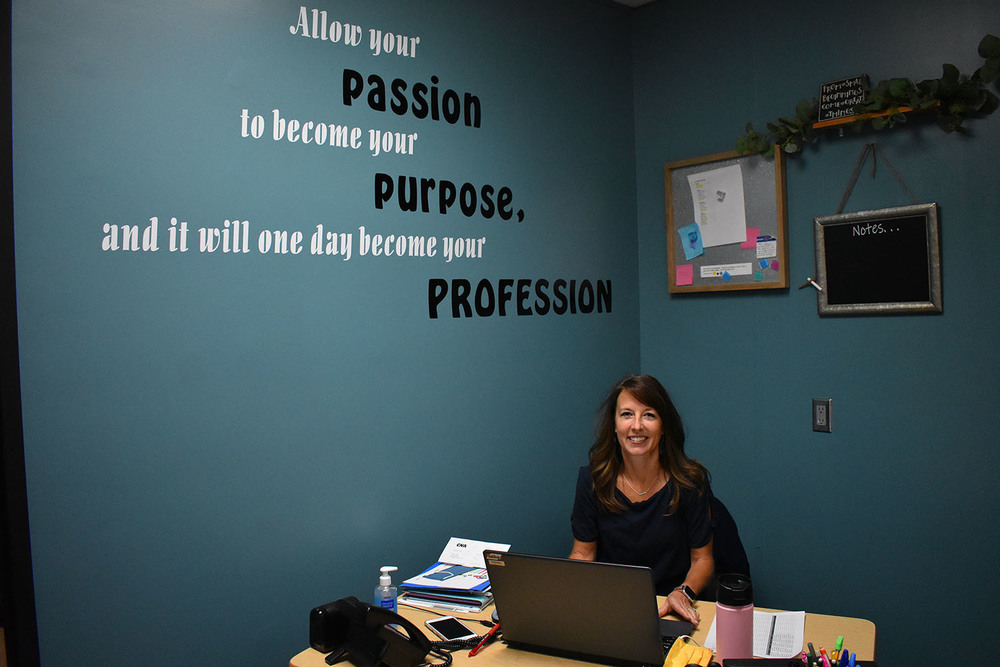 NEW COUNSELOR, NEW BEGINNINGS
Valley Heights Journalism
Monday, September 21, 2020
NEW COUNSELOR, NEW BEGINNINGS. "I love teaching and working with kids, but when the counselor position opened up, it was the perfect opportunity," says Marcy Manley, new high school counselor. This summer, Mrs. Manley contacted almost every student, making sure their schedules looked good, and helped them add certain courses that they were missing.
Mrs. Manley originally got her master's degree in counseling at Kansas State University. She knew that she wanted to pursue a career in counseling and put her degree to use after teaching the second grade, long ago. "I just love how you can still do classroom guidance and teach, as well as work one-on-one with kids of all ages," she added.
For the upcoming school year, Mrs. Manley's goal is to build relationships between the Valley Heights staff and students. Additionally, her goal is to take students out for group college visits, and start educating students as early as eighth grade about the options available for them after graduating high school.
Article by Maddy Vermetten, Jr.