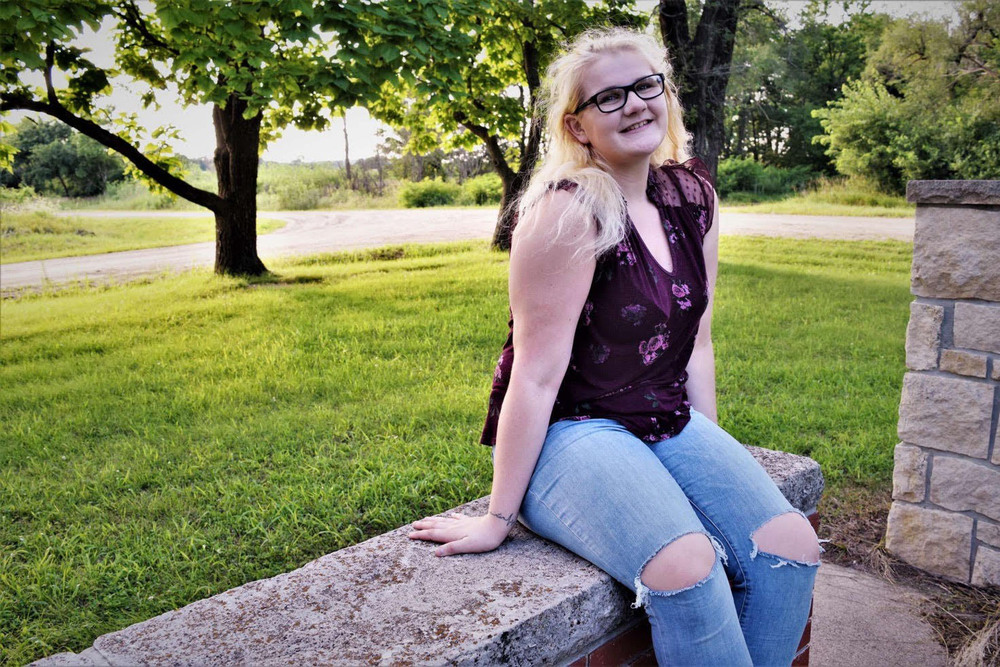 WHAT YOU DO MAKES A DIFFERENCE
Cat Toerber
Friday, November 20, 2020
"Act as if what you do makes a difference. It does," William James. This is a quote that inspires senior, Shyanne Mae Carder, to think about everything she does and how it affects others. Shyanne was born on December 6, 2002 to Jeannie and David Carter. "My dad has always pushed me to do my best no matter where life takes me, because he knows that I can succeed," says Shyanne. With this in mind, Shyanne plans to attend college after high school. She would like to pursue a career working in the Early Childhood Education Program. Outside of school, you can find Shyanne volunteering in her church and around her community. She has a selfless personality and always tries to put others' needs before her own. She is always there for her friends whenever they need someone to lean on.
During Shyanne's time at Valley Heights, she has developed a strong relationship with Mrs. Turner. "She has always believed in me and has inspired and motivated me to be involved in different activities and never stop trying." One of the traits that Shyanne has attained in Mrs. Turner's class is persistence. "Shyanne does not complain when she struggles with something because she understands that struggle is part of the learning process and she patiently sticks with the problem until she solves it," says Mrs. Turner. This characteristic will take her far and allow her to be successful wherever life takes her.
As Shyanne approaches the conclusion of her career at Valley Heights, she wants to be remembered as someone that was willing to help anyone to the best of her ability. She has been involved in FFA, Band, Vocal, Volleyball, Cheer, and Drill Team. One of Shyanne's favorite high school memories is when Kayla hid in the towel bin to scare Emma when she walked into the locker room. Shyanne has a quiet confidence as well as a hard working personality that will carry her far into a successful career.