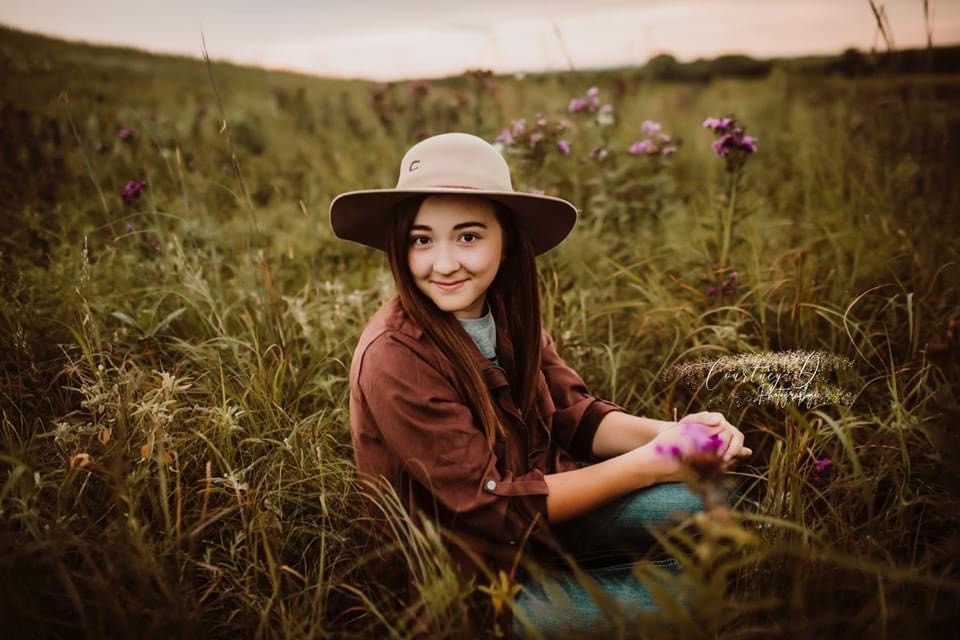 GET OUT OF YOUR COMFORT ZONE.
Cat Toerber
Thursday, December 10, 2020
GET OUT OF YOUR COMFORT ZONE. "Scared? Good. We don't grow when we stay inside our comfort zone."-Unknown. This quote has impacted Makenzie throughout high school, inspiring her to try new things and expand her "comfort zone." Makenzie Deanae Joseph was born on July 26, 2002 to Don and Rhonda Joseph. She has an older sister, Kaylee, an older brother, Dalton, and a niece and nephew. Makenzie has lived in Blue Rapids her whole life, but attended Good Shepherd middle school before returning to Valley Heights to finish her high school career. "My parents have left the biggest impact on me, because they have believed in me even when I didn't believe in myself."
Makenzie has been very involved during her time here at Valley Heights participating in Art, All School Play, FCCLA, and KAY's, four years, NHS, Student Council, and Volleyball manager, two years, and FFA and Band for one year. During Makenzie's freshman year, she got to travel to Nashville, Tennessee for her FCCLA star event. She has also held different leadership positions in FCCLA being the Valley Heights chapter president for one year, and being a district officer for one year. One of Makenzie's favorite high school memories came from the "Take Aim'' FCCLA conference, "we went bowling and had a lot of fun. There were so many fun memories I can remember from that trip."
As Makenzie prepares to leave Valley Heights, she wants the underclassmen and younger students to remember to, "live in the moment, it goes by so fast." She also hopes that she is remembered as the girl who was a hard worker and a responsible student. Makenzie plans to attend Kansas State University and major in parks management and conservation.
Article by Cat Toerber