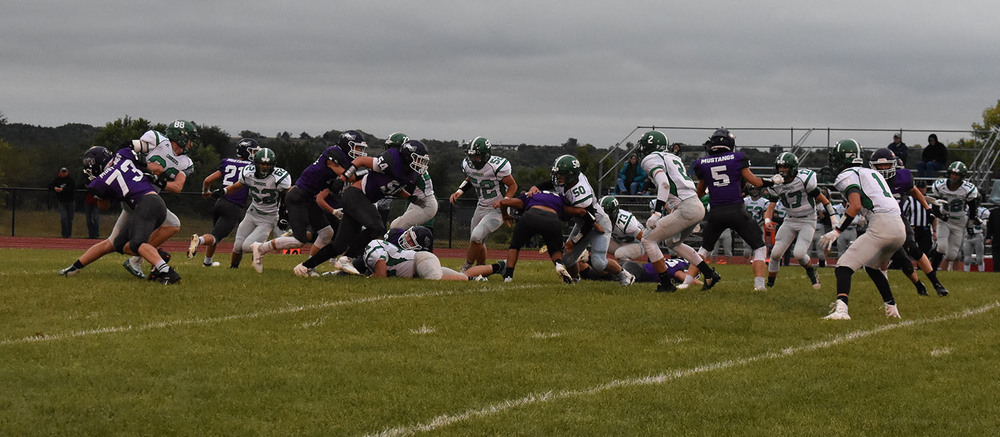 Covid Cancelled
Valley Heights Journalism
Wednesday, December 16, 2020
COVID CANCELLED.
The Valley Heights Football program looked very promising heading into this year's playoffs, but the team never got to touch the field. With a record of 7-1 and led by a large and talented group of seniors, the Mustangs looked to be a contender for a very deep playoff run. The only loss the group sustained during the season came from the defending state champions, and even still the game was very close for some time. Unfortunately, Covid-19 struck at the worst possible time.
A few games previous to the start of the playoffs, the Mustangs had already felt the effects of Covid-19. Having the majority of the team out due to concerns of spreading the virus, they took on Jackson Heights with only 11 men. Despite this the Mustangs won in spectacular fashion in a blowout victory that resembled something of a revenge game. The Mustangs had high aspirations going into the playoffs, being a #2 seed. But Covid-19 struck and an outbreak of the virus at Valley Heights High School forced the season to an abrupt close and the students into online learning.
Seniors from this year's football team include: Bryson Kenworthy, Cameron Beardsley, Evan Haines, Cade Zidek, Cesar Aguirre, Kadin Claycamp, Jake Yungeberg, Jackson O'toole, and Colton Crook. All of these players were projected starters before the season began. The Mustangs will be looking for many younger men to step up next year, and many believe they will. Whatever the case, Valley Heights lost a chance to make school history due to the Coronavirus.
Article By Colton Crook