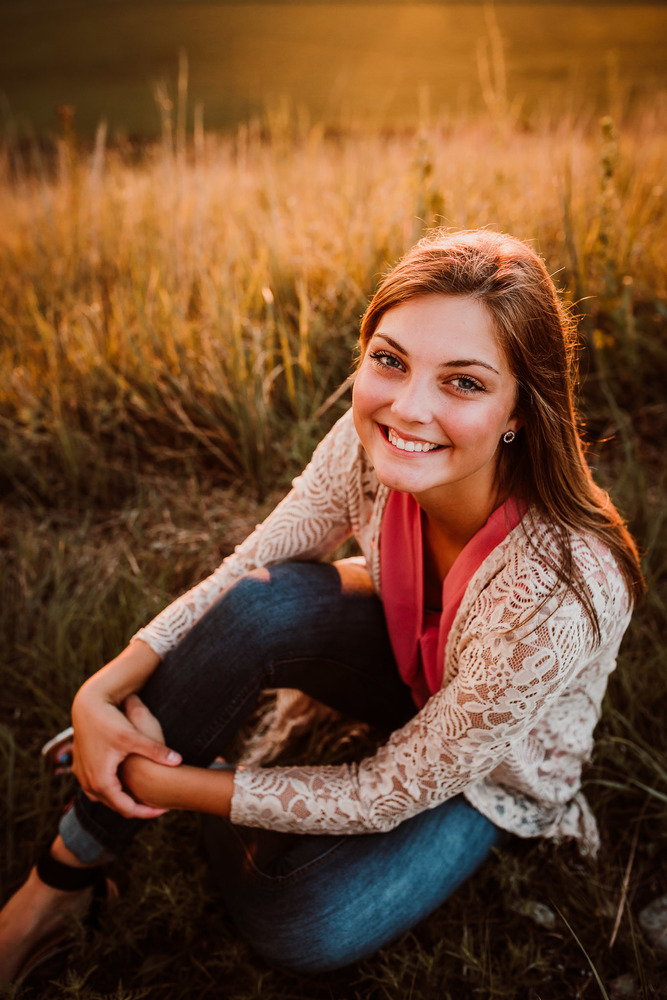 I CAN DO ALL THINGS.
Valley Heights Journalism-Maddy Vermetten
Wednesday, December 16, 2020
I CAN DO ALL THINGS. "I can do all things through Christ who strengthens me." Philippians 4:13. This is senior, Emma Toerber's, favorite bible verse. Emma says, "It allows me to believe in myself when no one else does, and it pushes me to set high goals that take a lot of work to achieve them."
Emelia Kathleen Toerber is the daughter of Scott and Sarah Toerber. She is the oldest of seven siblings, two of which participate in activities with her. Throughout high school, Emma has been involved in numerous extracurricular pursuits, including Art Club, Journalism, the All-School Play, National Honor Society, Student Council, Scholars Bowl, Forensics, FCCLA, and band. Along with that, over the past four years, she has participated in Volleyball, Basketball, Track & Field, and Cheer.
Emma's favorite high school memory is state basketball her junior year. "We didn't get to finish the games because of covid," she said. This taught her to not take anything for granted, and to play like every game is her last. Following this same theme, Emma's advice to underclassmen is to take nothing for granted and to ask lots of questions. She says, "Enjoy every moment, the tests, the snow days, the laughs, and the cries. Enjoy all of the moments because you never know when they could end." Emma's aunt Molly has had the biggest impact on her. "She has shown me exactly who I want to be. She has had a huge role in my life. I look up to her all the time and turn to her for questions or just for someone to talk to."
After Emma graduates from Valley Heights, she plans to continue her academic and volleyball career at the University of Mary in Bismarck, North Dakota. Emma is majoring in Molecular Biology and Biochemistry.
As Emma continues to grow and leave this community she wants to be remembered as a leader; a strong, kind, and loving leader. Emma is thankful for the communities of Blue Rapids and Waterville for helping her become who she is and the sacrifices that they have made to help her along her journey.
Article by Maddy Vermetten