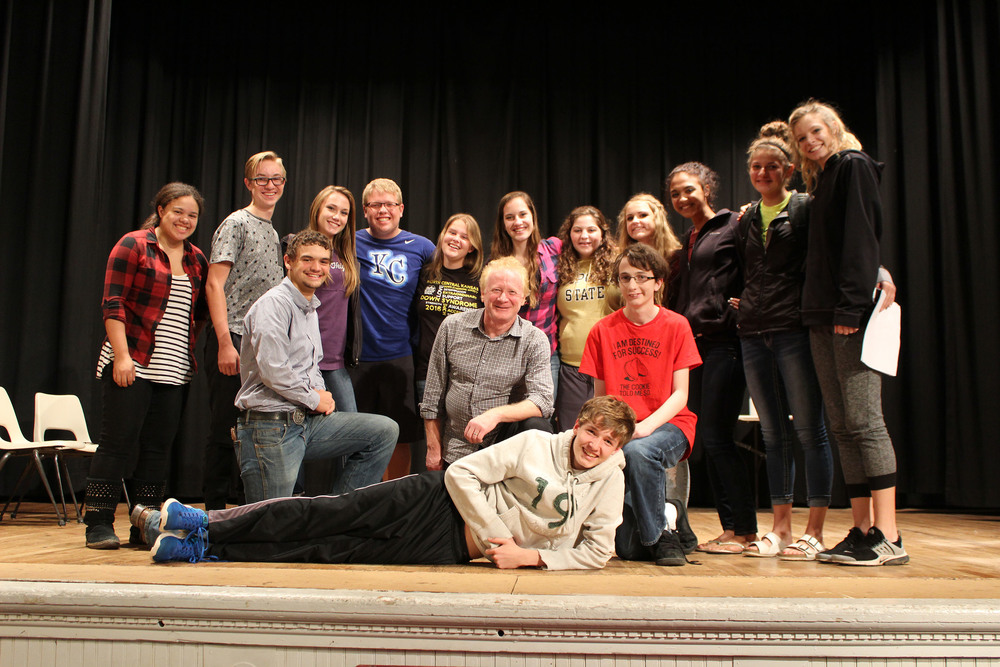 ART OPPORTUNITIES.
Valley Heights Journalism
Tuesday, January 30, 2018
The Marshall County Arts Cooperative works to make Marshall County more of a arts community. The Cooperative brings in professional artists to perform for the public and work with students. The Cooperative has another program called the Artistic Leadership Liaisons that allows four students from Marshall County to serve on the board.
Brady Trimble Junior at Valley Heights, was one of students to be selected on the Board. Trimble has been member of the band for four years, and has been involved in many state music competitions. He has also been in the school play for 5 years and this year had the lead role in the production of "Oklahoma!"
The Marshall County Arts Cooperative is not only giving students opportunities to be on board, they are also bringing different events for Marshall county High School students to participate in. One of the events that they put on last year was contacting Donny Most who played "Ralph Malph" on the show Happy Days. Most, helped drama students from Valley Heights and Marysville work on skills needed to become a good actor. Each of the students was given a section of a movie script and went on stage and performed it to the audience, Most would then critique the acting and tell the students what they could do better to make it look more real. Most also gave the students some tips on how to actually react instead of just reacting the way you think the character would react. " This workshop helped us learn quick acting skills which bettered us in the long run" said Rosa Blaske. Jr.
Article By: Konner Treff