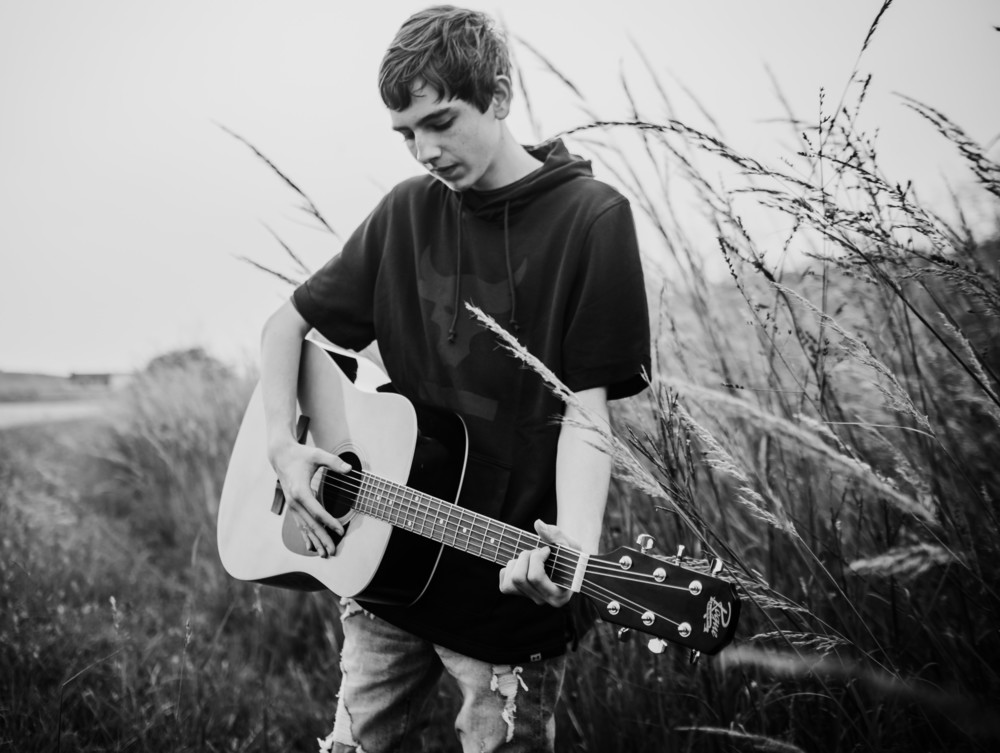 PLEASANT PESSIMIST
Valley Heights Journalism, Colton Crook
Friday, February 05, 2021
PLEASANT PESSIMIST.
"The nice part about being a pessimist is that you are either constantly being proven right or pleasantly surprised." -George Will. Logan Charles Sprague was born January 4th, 2003 to Jon and Jayme Sprague. Due to his father's military career Logan has traveled a lot in his childhood, and been to numerous states. Logan has been involved in multiple activities including: 4 years Art, 2 years Robotics, and 2 years track. Logan is an adamant lover of both art and music. "I learned guitar on my own, I also learned to make music on my own without much musical knowledge." Logan said when asked about his music.
Upon graduation of high school, Logan plans to attend community college for graphic design. "I want to be remembered as a talented graphic designer." His answer to where he sees himself in ten years was short and sweet. "Working as a graphic designer." Logan has multiple hobbies including his art, music, as well as playing video games, and listening to music by Blink 182 and Lil Peep. His ideal Friday night would be, "Making beats and playing games." When asked about important influences/people in his life, Logan answered: "My mom who helps me keep up with work, and my brother who helps me with art and gives me advice."
Logan prefers to be quiet, despite this he still has gotten the attention of his teachers. Logan is very passionate about politics, and his debate's in class garner notice. "Logan is a man of few words. His answers are succinct, but he's a deep thinker." -Wendell Smith, teacher/coach at Valley Heights. Mr. Smith is familiar with Logan and his political interest. Likewise, his time spent in robotics, whether competing or student-teaching, has impressed science teacher Millie Laughlin. "He's very engineering minded… He sees a design and can build it."
Susan Steinfort, Logan's seminar teacher had this to say about his personality: "He's not one to be the center of attention, Logan has a unique and individual style about him that I admire. Although reserved, he will exhibit his opinion when he feels strongly about a subject. He has been self-motivated to teach himself how to read music, play the guitar, and create his own music."
Kaci Smith built upon this unique profile, by giving her impression of her 4 year student. "He is an individual learner. He does a really good job of exploring and finding what he wants, and then transforming that want into artwork. He's a quiet person, his art work speaks louder than he does."
Whether it's debating politics, mentoring in robotics, studying in seminars, or making artwork, Logan has left an impact where he has been.