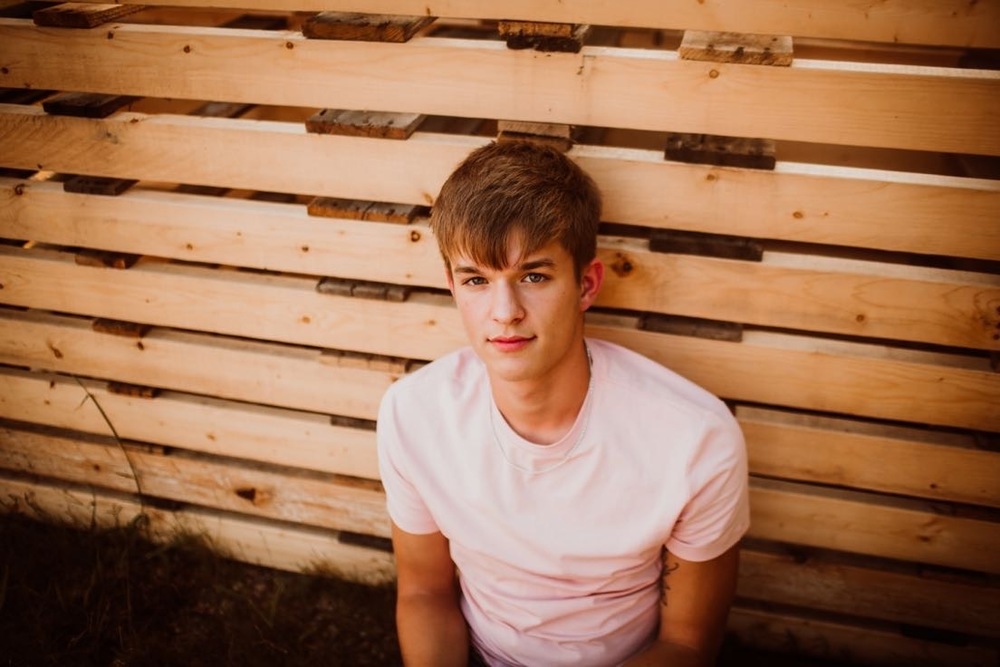 NEVER LOOK BACK
Valley Heights Journalism - Maddy Vermetten
Wednesday, February 24, 2021
NEVER LOOK BACK. "Take the first chance that you get, because you may never get another one."- Lil Wayne. This is senior, Evan Haines's, favorite quote. Evan says, "You need to live your life and do what makes you happy."
Evan Daniel Haines is the son of Barb and Dan Haines. He has both an older sister, Adrianna, and a younger brother, Lance. Throughout high school, Evan has been involved in several extracurricular activities, including Art Club, FFA, National Honor Society, Forensics, and FCCLA. Along with that, over the past four years, he has participated in Basketball, Football, and Track & Field.
Evan's favorite high school memories are spending Fridays on the football field and with his friends on the weekends. He said, "I love all the great memories with my boys on the football field, and kicking it with my friends on the weekends." Following this same theme, Evan's advice to underclassmen is to cherish every moment and do what makes you happy. He says, "Time flies by." Evan's parents and friends have had the biggest impact on him. "They have been there for me through everything, and have made a positive impact on my life."
Evan's plans after he graduates from Valley Heights are undecided. Mr. Smith has enjoyed coaching and having Evan in his classes. "He was the deciding factor when the football team decided to play Jackson Heights with 11 players," said Coach Smith. Coach continued to say, "He cares a lot about his teammates and never gives up."
As Evan continues to grow and leave this community he wants to be remembered as someone you could always count on and a hard worker. In 10 years from now, Evan wants to have a family, be successful and happy.
Article by Maddy Vermetten