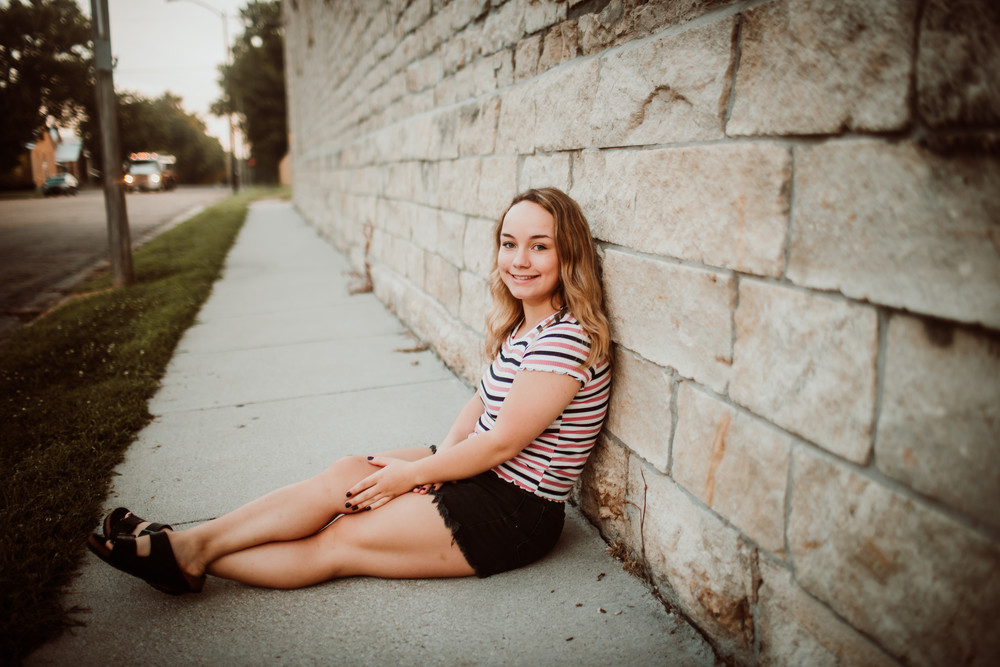 DON"T FORGET TO SMILE
Valley Heights Journalism- Cat Toerber
Wednesday, March 03, 2021
DON'T FORGET TO SMILE. "Be silly, be fun, be different, be crazy, be you, because life is too short to be anything but happy," is Senior, Kayla Nemechek's, favorite quote because it reminds her to be herself and embrace who she is. Kayla is someone who stays true to herself and is proud of the person she has become. She hopes to leave Valley Heights and be remembered as a kind person that was always willing to help anyone in need.
On September 19, 2002, Kayla Renee Nemechek was born to Amber Kelso and Russel Nemechek. Kayla has spent her whole life living in Waterville with one younger brother, Blake. Throughout high school, Kayla has been involved in Art, Vocal, and Volleyball for two years, and FCCLA for one year.
"My mom has had the biggest impact on my life. She has pushed me to do better everyday and taught me to try my hardest in all I do," says Nemechek. After high school, Kayla plans to attend Bellus Academy and practice cosmetology. Kayla enjoys exploring her artistic abilities and has been inspired to pursue a career in cosmetology as a way to carry her creativity with her throughout her whole life. High school has taught Kayla how to stay organized and get work done. These lessons will stick with Kayla and allow her to lead a successful life no matter where she goes.
In the past couple of years at Valley Heights, Kayla has developed a strong connection with Mrs. Pacha, Valley Heights FACS teacher. "She has been a great mentor to me and helped me prepare for college and life after high school. Mrs. Pacha is someone I can go to for anything I need," says Nemechek. Whether it's in the classroom or outside of school, Kayla has a sweet and caring personality. "It has been really fun seeing Kayla open up to me this year. She has let me get to know her on a personal level and she is wonderful. We share a love of food, cooking, movies and music," says Mrs. Pacha.
Kayla's smile is one that will not easily be forgotten here at Valley Heights. Whether she's in the classroom, or hanging out with friends, Kayla is someone who you can always depend on. "Kayla is a kind hearted, funny person. I wish her the best of luck in her future endeavors, I know she will do great things," -Mrs. Pacha.
Article by Cat Toerber