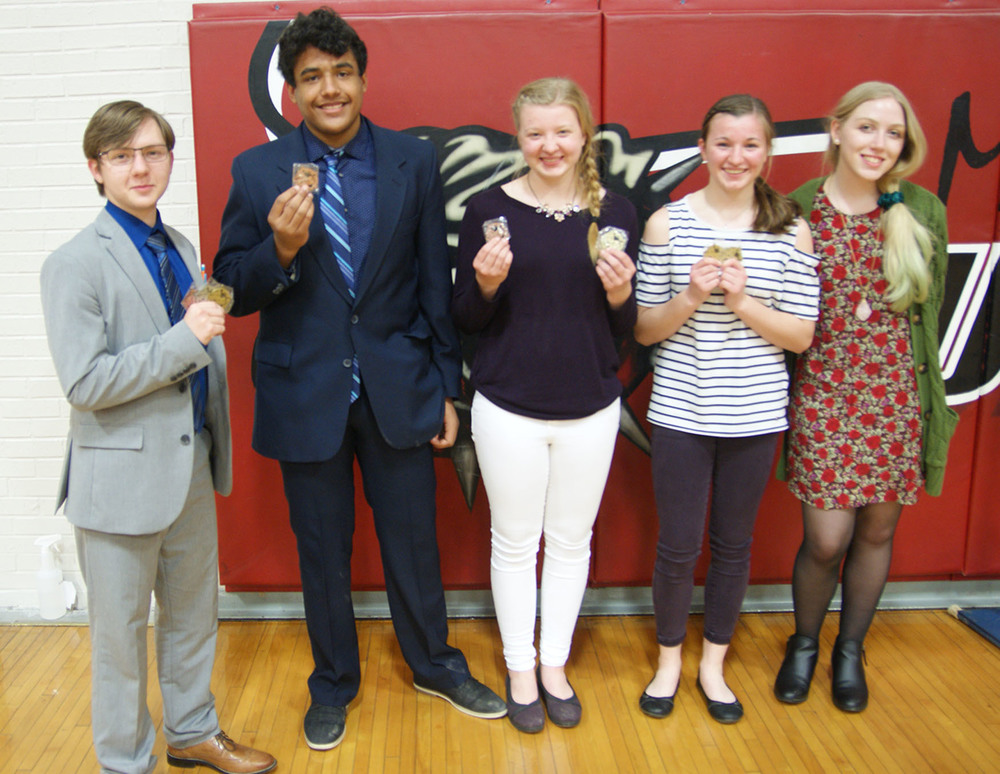 FAB FIVE.
Valley Heights Journalism
Monday, March 29, 2021
Five forensic competitors travelled to Marysville for their second in-person meet of the season. Although the numbers were small, their efforts were huge. Out of ten schools, the Valley Heights Forensic team took 5th at the meet and qualified a couple more events for State Champs.
Aiden Nemechek, a third year forensic student, qualified both of his events for State Champs by taking 1st in Extemporaneous Speaking and 2nd in Poetry. Aiden was a last minute fill-in for Extemp and was allowed to have two other events; Poetry and Informative Speaking. "I would attribute that success to the things I have learned especially in Public Speaking this year; organization and sourcing in a short preparation time frame."
The duet by Audra and Abigail Steinfort also took 1st place and once again qualified them for State. Abigail brought home 1st in her Solo Acting Serious and Audra brought home a 4th place in Poetry. Tyrel Wagner got 3rd in his Poetry which qualified him once again for State. Jay-Lynn Bauer competed with her Poetry and Prose competition and improved her rankings over previous competitions.
"It was refreshing to finally be able to go to a meet again in person,'' said Aiden, "and I can't wait for TVL on April 10th. Especially since it was cancelled last year." This group continues to work and prepare for League and State, ready to bring their best performances to finish the season strong.
Valley Heights Journalism