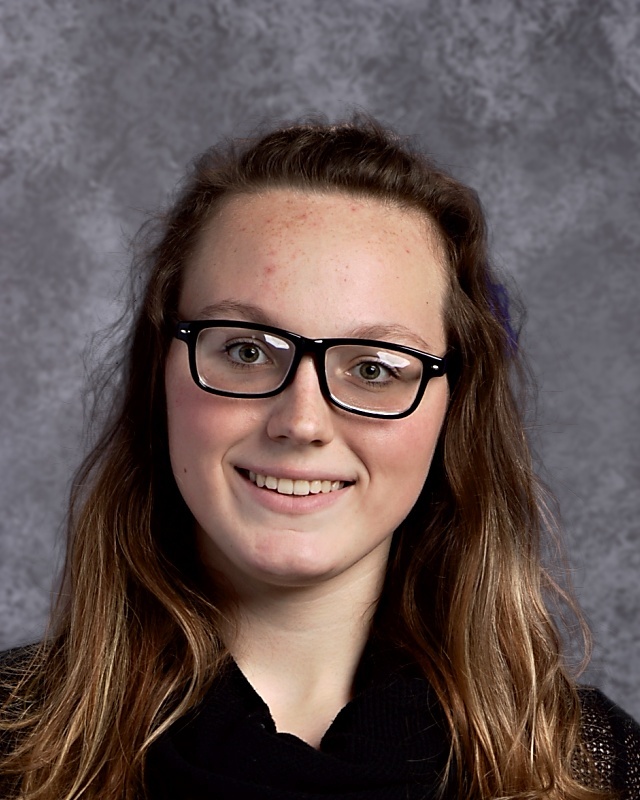 SUNSHINE AND RAINBOWS
Jeremy Reed
Wednesday, May 09, 2018
"Life isn't always sunshine and rainbows, its compromise that moves us along". Is a quote that Senior, Cheyenne Spunagle has continued to live by and has been motivated by throughout her high school years. While going to Valley Heights, Cheyenne hasn't been afraid to push herself to try new things. Some of them being volleyball, basketball, track & field, FCCLA, KAY, the All School Play, art, vocal, show choir, and FCA.
Cheyenne has described her father as being her biggest influence. "My dad has always been there for me". Constantly pushing her to not make the same mistakes he has made. One thing Cheyenne has inherited from her father would be his self-determination. A much needed trait that's helped Cheyenne tremendously with her extracurricular activities.
Looking back at HS after studying psychology and undergoing a phlebotomy program which is her post-high school plan, her most memorable moment of going to Valley Heights will be when "I clotheslined myself into the volleyball net" says Cheyenne. The incident happened during a volleyball conditioning drill. At the time, it was fairly serious but looking back at memories from the past can always cause a good laugh or two, even the serious ones. Throughout high school, Cheyenne has experienced many priceless moments through an assortment of school activities and learned something from every one of them. Cheyenne will leave an everlasting impact on the remaining students at Valley Heights. Her compassion she's demonstrated to other students will always be remembered.