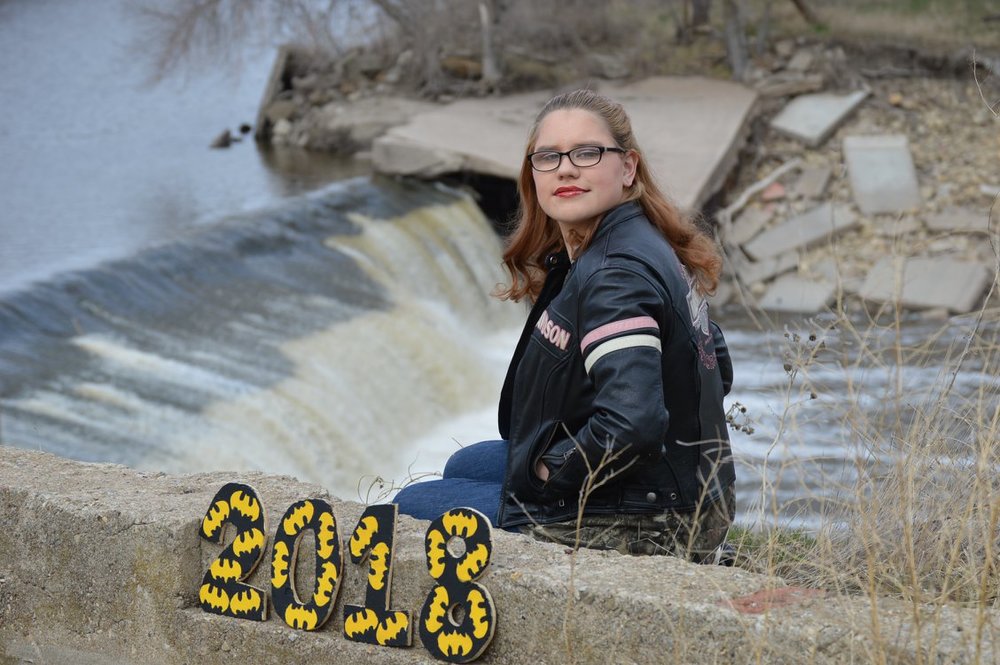 STRENGTH AND NEW THOUGHTS
Journalism Staff
Wednesday, May 09, 2018
"With the new day, comes new strength and new thoughts," this quote inspires Briana Enoch, daughter of Scott and Melinda Chilson of Blue Rapids, each day.
In high school, Briana participated in Choir, Volleyball, Track, Drill Team, Cheer, and FCCLA. "By far, the activities I have loved the most in high school are Cheer and Choir! I have always loved singing with my friends and supporting the Mustangs on and off the court," stated Briana.
For her senior service project, Briana volunteered at the Blue Rapids Library as an Assistant Librarian and as a Music Group Leader. From this project Briana learned how to better communicate with others. Her favorite part of the project was having the opportunity to work with younger kids.
After graduation, Briana hopes to be remembered as a hard worker who never gives up. She plans to attend Cloud County Community College in Concordia, KS where she will major in Early Childhood Education.