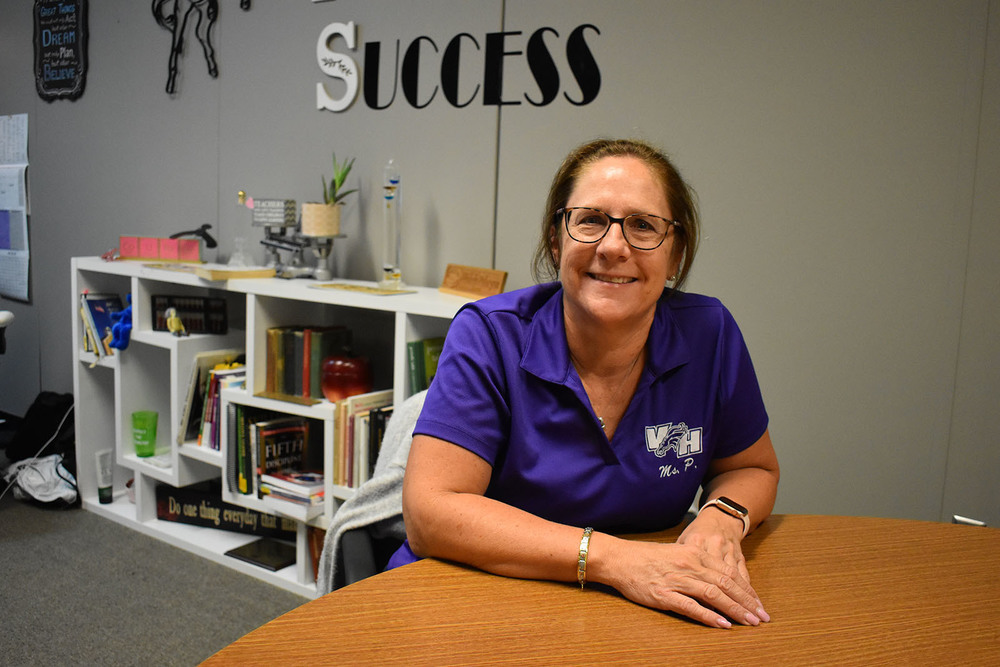 VHHS NAMES NEW PRINCIPAL.
Valley Heights Journalism, Kaylee Skalla and Michelle Sandoval
Friday, September 10, 2021
VHHS NAMES NEW PRINCIPAL. "My favorite thing about this school is that I only have to get to know 200 students rather than at my old school I had to get to know 1200. I also love how all of the teachers and students have a relationship with each other." says Ms Palmgren, principal at Valley Heights High School. Michelle Palmgren has taught 25 years at Salina South High School as a science teacher. Two amazing principals at her last high school influenced her to become a principal. She was nervous, but excited for her new job here. She had just built a house in Solomon and had to sell it to move here.
"Mrs Kennedy called and told me about Valley Heights and how it is a trauma-informed school and that everyone's goal is to build good relationships in order to have a positive learning environment. A few minutes into the call I knew that Valley Heights is exactly where I wanted to be, says Ms Palmgren, I want to make changes that will make everyone happy, although that may not always be possible." She is excited for sports to start and the school year to get rolling.
Article by Kaylee Skalla and Michelle Sandoval