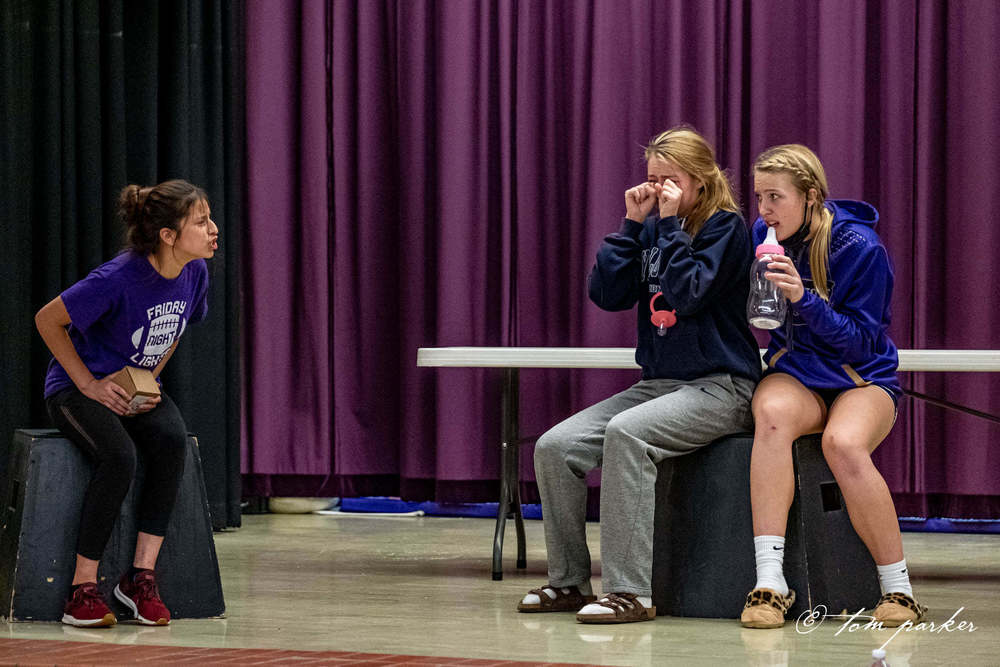 PLAY IT AGAIN.
Valley Heights Journalism - MG
Friday, September 24, 2021
PLAY IT AGAIN. Stocking Stuffers, you may be thinking you've heard this before. Well, you are right. The Valley Heights All School Play will be performing the play they had planned to perform last year, with 90% of the cast returning. To change things up, music and choreography will be added this year. Cast members began working lines this week, September 20th.
Cast member Dakota Gillig states, "We are so blessed to have so many talented adults who help with the play." Mrs. Lynette Steele-Coon has been directing at Valley Heights for the last 15 years. A special thanks to Rhonda Joseph, Kim Oatney, Pat Breeding, and Brady Trimble for helping with costumes, music, choreography, and set. Stocking Stuffers will be performed at the Waterville Opera House, November 12, 13 and 14th.
This years cast includes:
Maddy Vermetten Tryel Wagner Maggie Toerber
Catherine Toerber Olivia Skalla Audra Steinfort
Emma Yungeberg Parker Winslow Audrey Nordquist
Aiden Nemechek Anne Toerber Lawson Stryker
Abigail Steinfort Khloe Gunn Delana Murk
Trayton Claycamp Dustin Denton Kinsley Gillig
Dakota Gillig Lilly Busey Robert Limon
Maecyn Gunn Logan Gray
Taya Smith Janelle Medina
Michelle Sandoval Kinsley Claycamp
John Haefke Faith Uribe
Kaylee Skalla Haily Stoudt
Jay-Lynn Bauer Jessie Bolken
Article By: Maecyn Gunn