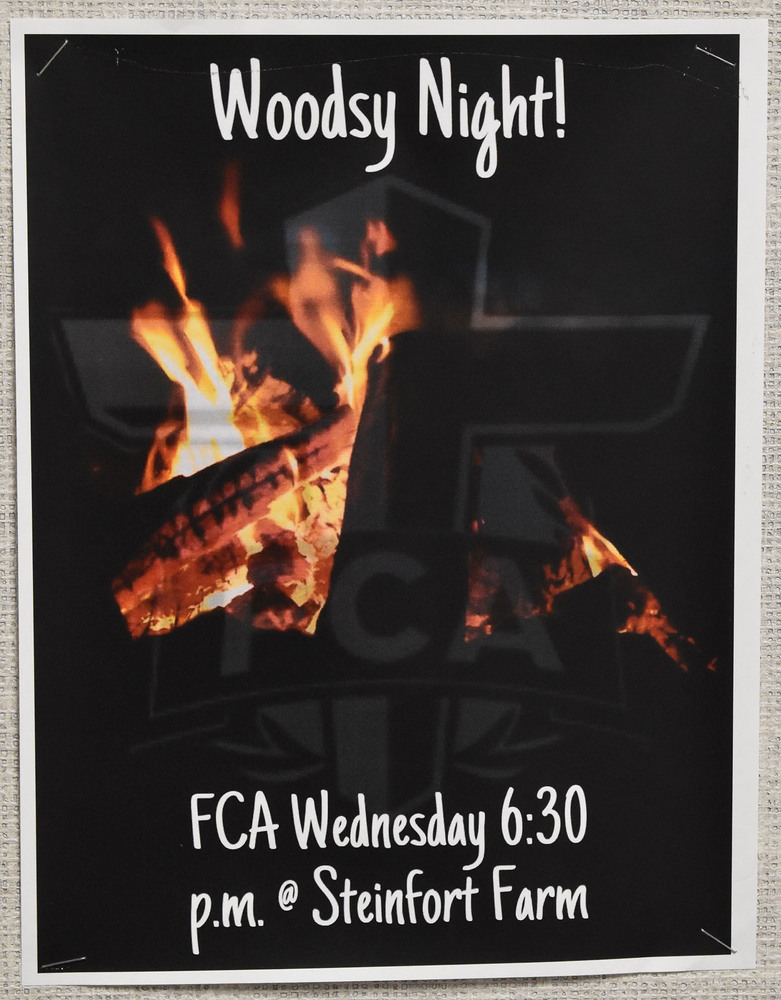 FCA WOODSY.
Valley Heights Journalism
Monday, September 27, 2021
Highly anticipated, fall fellowship and fun are just some of the words to describe the FCA Woodsy get together. Once again the Steinfort farm will be hosting FCA this Wednesday, October 29th. You can expect team bonding and fun, competitive games. S'mores, hotdogs, and a lesson will also be provided prior to the activities. "FCA is a wonderful opportunity to come together with friends, grades 7th-12th, to join in on the fun-filled fall evening," Abigail Steinfort states excitedly.
Article by Kendelle Sweet