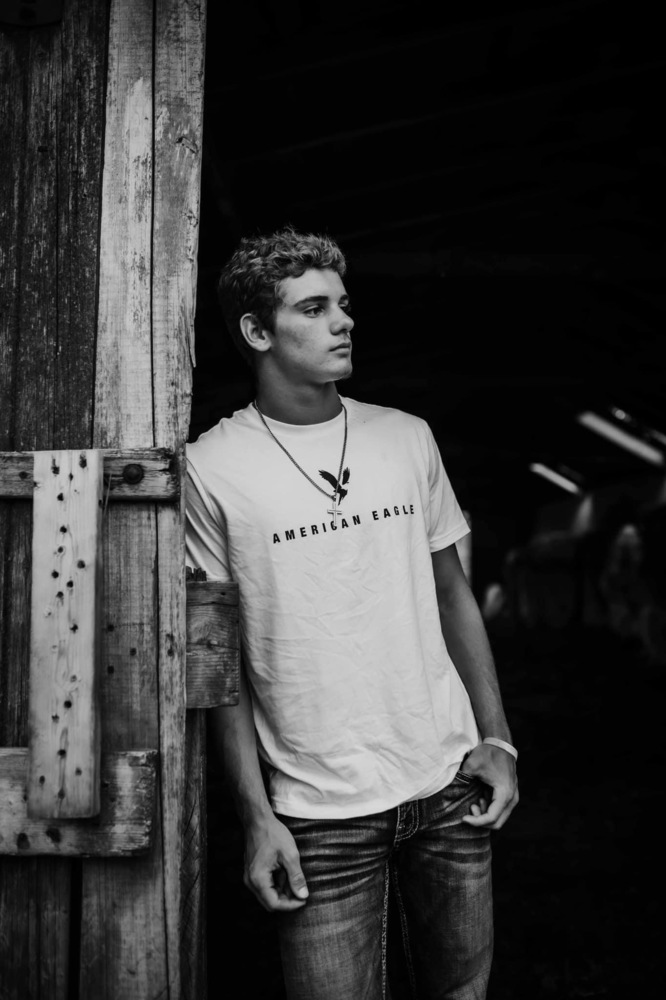 CHASING THE DREAM.
Valley Heights Journalism
Wednesday, October 20, 2021
CHASING THE DREAM.
"If you never go after what you want, you'll never have it." This is senior Trenton L'ecuyer favorite quote by Nora Roberts. Trenton was born on December 9, 2003. His parents are Alisha Martin and TC L'ecuyer. He also has a younger sister, Tayra, and two younger twin brothers, Tomas and Tavin.
Trenton enjoys spending time with friends and playing football. Trenton has been involved in multiple activities throughout high school. This includes competing in Football, basketball,track and FFA for four years. He's also been involved in different clubs such as FCCLA, Vocal, KAY's, Robotics, StuCo and Art. "Trenton is determined, disciplined and has a lot of work ethic; he's always been recognized for his leadership." says Mr. Green, When asked what his advice for Trenton after highschool would be, Mr. Green goes on to say "go after what you want, follow your dreams and don't settle".
"My parents were my motivation throughout high school, says Trenton, they would push me to be better and do my best and it was always a good outcome when I did it" After high school Trenton plans on going to Manhattan Tech and getting an associate science degree for air conditioning and refrigeration. His advice to underclassmen is "enjoy everything you can while it lasts, time goes by pretty fast and you won't be able to take it back."
Article by: Michelle Sandoval