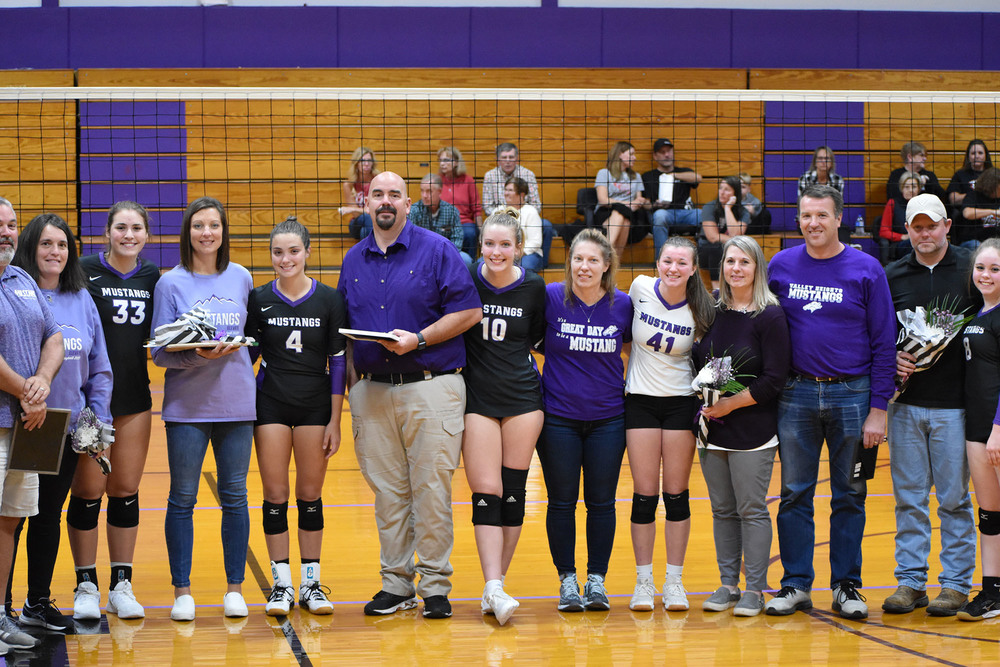 SUPER SENIOR SUPPORT.
Valley Heights Journalism- Kaylee Skalla
Wednesday, October 20, 2021
SUPER SENIOR SUPPORT.
Parents Night is a night that seniors both look forward to and dread. They celebrate the good times in their sports career, but are sad it is coming to an end. At 6:00 pm on Tuesday, October 12 Valley Heights had their annual senior Parent's Night at the High School. When asked who Zoe Flood's biggest supporters were through her senior year of Volleyball, she responded with, "Tessa Miller and Harmony Conti, whether it was during practice, at a game, or at home they were always right beside me." Aiden Nemechek says, "my biggest supporter throughout High School would be my mom. She takes time out of her day to support me in cross country, forensics, the play, and track." Without the support of all of our senior parents, none of our success would be possible.