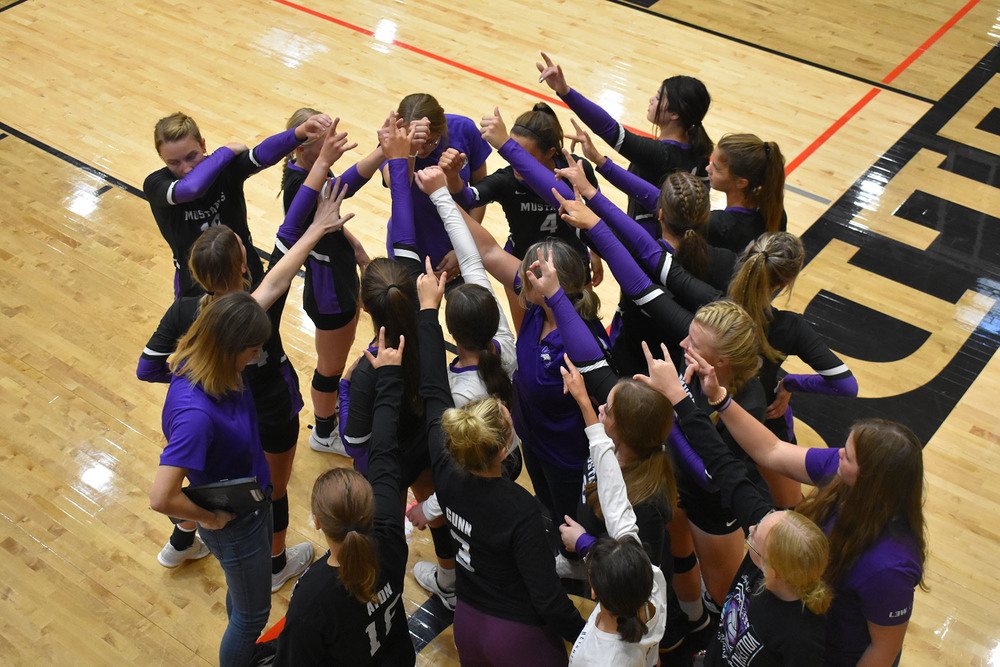 A TICKET TO STATE.
Valley Heights Journalism
Thursday, October 21, 2021
A TICKET TO STATE."Making memories. Growing as a family with the team throughout the last four years has been incredible. We all value each other on and off the court," says senior Zoe Flood. The Lady Mustangs have been making memories constantly through the season, ending regular season play with a record of 26-9. Maddy Vermetten's favorite memory of regular season play was the Axtell Tournament, "It was a turning point for a lot of younger girls and that just made me really excited for the rest of the season, they really just showed up and played their game."
This weekend the Lady Mustangs will travel to Wabunsee for sub-state. "I'm so excited for this weekend after watching film on opposing teams and I know what we are capable of and that really excites me," says senior Emma Yungeberg. Catherine Toerber goes on to add how the team is preparing for this weekend, "The last two weeks we've had short but intense practices where we just work on fine tuning things and really getting down to business at practice."
The Lady Mustangs take on Sacred Heart-Salina this weekend in Alma, at approximately 3:00 P.M. "We love hearing our fans cheering for us after every point and knowing we have the support from the community is something special," states senior Abigail Steinfort. The Lady Mustangs encourage everyone to make the trip to Alma and support the team as they play for the ticket to state.
Article By: Maecyn Gunn