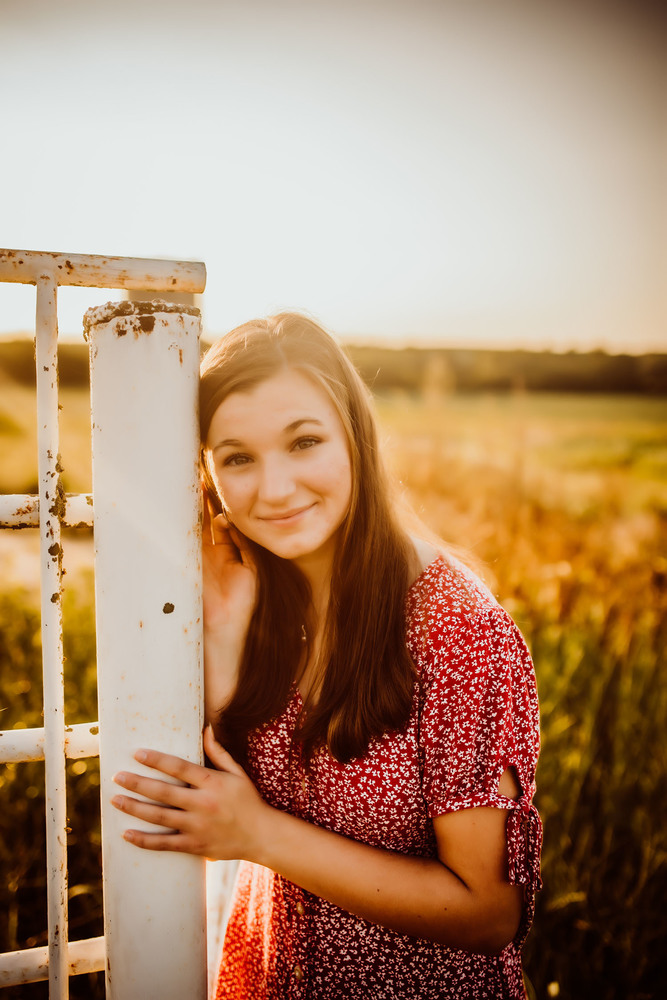 MY LIFE FOR CHRIST.
Valley Heights Journalism
Friday, October 29, 2021
MY LIFE FOR CHRIST"My grace is sufficient for you, for my power is made perfect in weakness." 2 Corinthians 12:9. This is Abigail Steinforts' favorite bible verse. Abigail says " I'm not enough for myself or anyone else, or to live up to all the expectations in life. I am completely incapable of ever being "enough" BUT ONLY GOD is ever enough for me and his love and grace are the only things that will ever satisfy my soul."
Abigail Kate Steinfort is the daughter of Kenneth and Susan Steinfort. She was born on September 25, 2003. Abigail has three siblings Audra, Leah, and Ethan. Abigail has been an active member in activities, such as Journalism for two years, All School Play for four years, FFA for four years, KAY'S for four years, NHS for two years, Student Council for one year, Forensics for four years, Band for one year. She has also participated in Volleyball, Basketball, and Track for four years. Through the years she has had many memories; her favorite one was Freshman State Track. " Abigail has been an amazing leader and is always there if someone needs her no matter the time, Caden Parker says, Abigail is truly one of the greatest people you will ever meet. She embodies what it means to be a Christian. Abigail wants to help everyone in life no matter where or who they are. In sports, she depicts the saying "lead by example. She strives to show the utmost respect to everyone. In life, she's the type of person who would go out of her way to help someone else even at her own expense. She leaves an impression on everyone she meets."
Audra, Abigail's younger sister, says, " Abigail is the person who I've always looked up to not only as a big sister but also as a leader and role model. I'm truly going to miss my built-in-best friend."
Abigail's plans for after high school are to attend Kansas State University or Bethany Christian College to major in Business. Some advice from Mrs.Coon, Abigail's peer mentor, says "To have fun in college but not too much. Also join an outside activity, and intern in your field of choice." After college, she sees herself married, with children. In small-town Kansas working from home she can teach and raise her kids. Some advice she gives to the younger students is, "Be confident in who you are and don't worry so much about what others say or think about you. God created you to be you and don't be ashamed of that." Abigail wants to be remembered as a hard-working individual, who was encouraging and outgoing, passionate about her faith, and living her life for Christ.
Article by: Lillian Busey