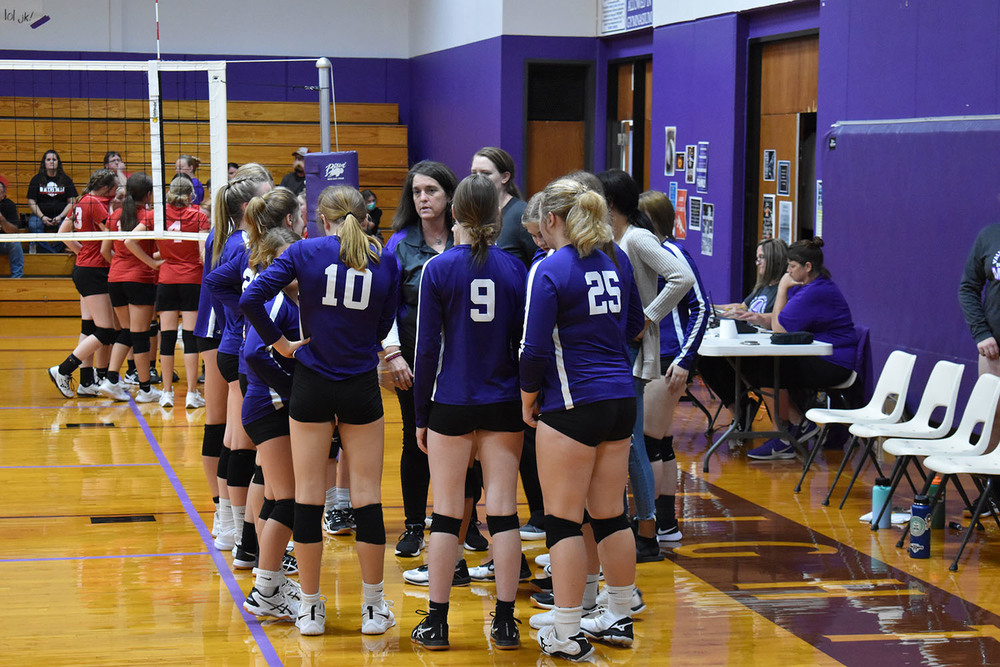 FIGHTING FOR THE GOLD.
Valley Heights Journalism
Friday, October 29, 2021
FIGHTING FOR THE GOLD. "This season is exciting, because we always try our best and if we don't do well, we would improve the next game," says Paige Miller, 7th grade volleyball player. The Junior High Mustang Volleyball team wrapped up their season Monday, October 18 at the Blue Valley League Tournament hosted by Linn. Going into the tournament, the girls were sitting in third with a record of 13-4. The first round of the tournament, the Lady Mustangs played Washington County. They came out on top and advanced to the semi-finals to play Hanover. Once again, the team won and advanced to the championship game to play Clifton-Clyde. After a long and hard fought game, they came out with second place.
The Junior High Lady Mustangs finished their volleyball season with a record of 15-5. When asked what her favorite memory of this season was, Stella Martin, 8th grade volleyball player, says "That's a hard question. We have a lot of good memories this season, but the BVL Tournament was a lot of fun and we performed well."
Article by Taya Smith